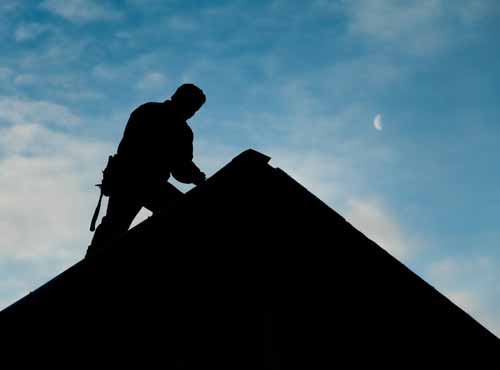 Finding Roofing Services in Champaign IL You Can Trust
When it comes to roof repair or replacement, you want the job done right. After all, you put you and your family at risk if the roof over your head isn't properly taken care of. And to fix your roof yourself, you invite a whole host of additional problems if you aren't able to do so correctly. Thus, the need for roofing services in Champaign IL you can trust is high. And thankfully, there's one such company that has the local experience you're looking for: Popejoy Roofing.
At Popejoy Roofing, customer satisfaction is our number one concern. In everything we do, from speed to quality, we do so in a manner you can be confident in. John Popejoy, the founder of Popejoy Roofing, has been in the roofing profession for over 18 years. He founded Popejoy Roofing in 2016, with the idea of providing a better roofer experience than most. Thus, supplying dedicated professionals, top of the line equipment and high-quality materials is crucial to every job John and his team undertakes.
We've done the math, and over the years we have installed enough residential and commercial shingles to stretch from Farmer City, IL to the North Atlantic Ocean!
What Makes a Good Roofing Company?
If wondering what makes a roofing company you can count on, Popejoy Roofing is a prime example. Our experience, quality of work, and a team of experts allow us to offer superior roofing services other companies can't match. For example:
We inform our customers of the "Good, Better, and Best" of both the shingles coupled with the 3 extended warranties we offer. Informing our customers of all their options is the best way we can assure they will be happy with their purchase!
Popejoy Roofing is confident in the work we do being superior to other companies, but we want to instill that confidence in you as well. Thus, with every job except for repair work, we offer a ten-year workmanship warranty. We believe thoroughly in the work we do, and we are sure it can stand the test of time. And if there is ever a problem with your roof afterward, we will be there immediately to fix it.
Licensed, Bonded and Insured
As a reputable roofing company, Popejoy Roofing has made sure we are properly licensed, bonded and insured. Being licensed is necessary to perform our work professionally. Being bonded means we have earned enough trust for a bonding company to insure us up to a certain amount. And being insured means in case of any accidents, we have coverage for our employees. So, you don't have to concern yourself.
We are a Malarkey Partner, offering popular products like Vista, Highlander and Legacy Shingles. Also we have the ability to offer extended warranty protection!
Estimates are free of cost and free of high-pressure tactics. At Popejoy Roofing, a free estimate truly means FREE.
Our Other Roofing Services
Popejoy Roofing takes great strides to set ourselves apart from other roofing companies in Champaign, Springfield, Decatur, Bloomington and Peoria. We offer a wide range of roofing services so that we can be your one-stop-shop for all your roofing related problems. As such, we offer:
Attic Ventilation Systems
Rotten Decking Replacement
Flashing Repairs
Gutter Cleaning
Tear-Offs
Re-Roofing
Roof Repair
Flat Roofs
Chimney Flashing and Repair
Call Us Today
The search for dependable roofing companies in Central Illinois is over! You can count on the professionalism and quality Popejoy Roofing offers with every job. Call us today at 217-600-2464 to get a free estimate. Also, you can request a quote via our email at popejoyroofing@gmail.com.
Recent Roofing Replacement Projects