A Close Roofing Company for Clinton IL to Best Handle Your Exterior
Whether needing an emergency job completed after a severe storm or just wanting to update a relatively old roof, you need the guidance of a roofing company near Clinton IL. With quick repairs, complete replacements, and a variety of additional services to improve the lifespan of your roof, you need help from roofing experts. And no one offers better service than the professionals at Popejoy Roofing.
John Popejoy, the founder of Popejoy Roofing, strives to make clients as comfortable as possible. While other "big-name" roofing companies will get to you "whenever," we go out of our way to resolve your roofing issues as quickly as possible. It's all about having a personal, familial touch with the work we provide. And if you're still on the fence about what Popejoy has to offer, check out some testimonials and reviews from our satisfied clients.
Get More Out of Your Contractor
To get the best roofing, you want the best roofing contractor. And thankfully, that's what you get with Popejoy Roofing. But how can we prove to you we are the best at what we do? If still deciding on who to go with as your primary roofing contractor, here's a few helpful things you should look for with the company you choose:
Look for the Right Credentials

No roofing company is complete without the right licensing, bonding and insurance. You must always be vigilant when selecting roofing contractors, and make sure they can provide you with an exact list of their credentials. If they cannot produce such a list, you cannot trust that company. However, with all the right credentials, you can ensure your roofers have the proper training, and you're covered if damages occur to your home or property.

Talk with Happy Clients

Much of the reliability of a roofing contractor comes from word of mouth. If local customers or clients are happy with the work they receive from a contractor, they will make their satisfaction known online. Additionally, trustworthy contractors can provide you with references for the work they have performed previously. In this case, you can read a number of the reviews Popejoy Roofing has received on our website.

Get the Best Assurances

If a roofer is confident in the work and products they provide, they will offer different assurances and warranties. Otherwise, if a roofer won't provide this added layer of protection, you may be stuck footing the bill for further roofing and repairs later down the line. And with Popejoy Roofing, we offer a variety of warranties for both our products and services (excluding repair), meant to last you for years after the job is done.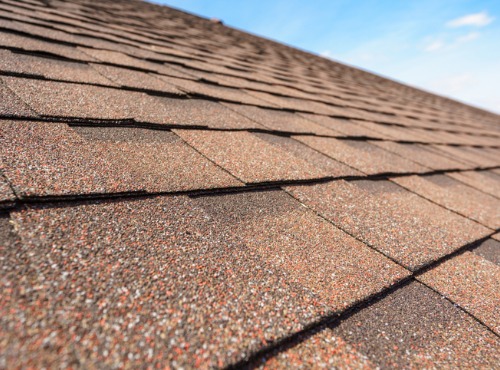 The Services You Need
As an expert roofing company for Clinton IL, Popejoy Roofing does our best to provide precise services for our clients regarding roofing and other exterior upkeep. No matter the time of year, our contractors are quick to arrive at your home, give you an accurate estimate and provide any necessary work. For example, we provide:
See What We Have to Offer
Give Popejoy Roofing a call today, and we'd be happy to show you what makes us the best roofing company for Clinton IL, Champaign IL and the surrounding area. You can contact us at 309-530-4204 to request a free quote. Also, you can email us at popejoyroofing@gmail.com.