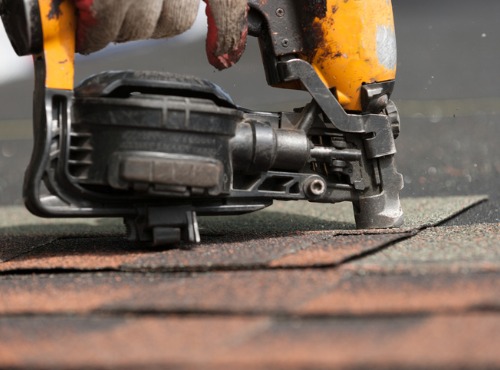 It's Time to Consider Roof Replacement in Champaign IL
Whether it's wear and tear, loose shingles, or the overall age that has you bothered about your roof, it may be time to consider replacing it. However, roof replacement in Champaign IL, or anywhere throughout Central Illinois, is a big job for anyone to handle alone. Only the professionals at a roofing company can offer you the time and experience you need when replacing your roof. And for such a company, look no further than the experts at Popejoy Roofing.
Popejoy Roofing's team of contractors are some of the best in the industry. We only hire the most qualified candidates and have them go through extensive training and certification. To this end, our goal is to create an experience for our customers where they can place complete trust in our services. From roof repair to roof installation, we can assist you when you need us the most. We strive to provide accurate assessments of your roof and only offer what we believe is necessary to ensure you and your family stay happy and healthy.
Should You Repair or Replace?
It's the job of Popejoy roofing to guide you to the best decision for both your family and your finances. Thus, if a job only requires a repair, we will advise this way. However, for projects in need of more, we will sometimes suggest roof replacement.
How Great is the Damage?

The amount of damage to your roof is a significant factor in a decision as to whether to repair or replace. For example, if we notice a few problem spots on your roof that can easily be patched, all that's needed is a repair. However, if damages are more extensive, like 30% or more of your roof is an issue, it's more advantageous to perform a replacement.

How Old is Your Roof?

The age of your roof is another factor to consider when deciding on repairing or replacing. Roofs are meant to last long periods, so anywhere from 10 years under, we will attempt repairs first. However, if approaching 20 or more years, or is near the end of a warranty, roof replacement may be your best option.

Are there Underlying Problems?

There might be more to your roofing troubles than you might first expect. While out of place, shingles are an easy enough issue to address, the base and support for your roofing might be water damaged or deteriorating. Often, such underlying issues mean a fuller look at your roof must be taken. Thus, roof replacement may become necessary.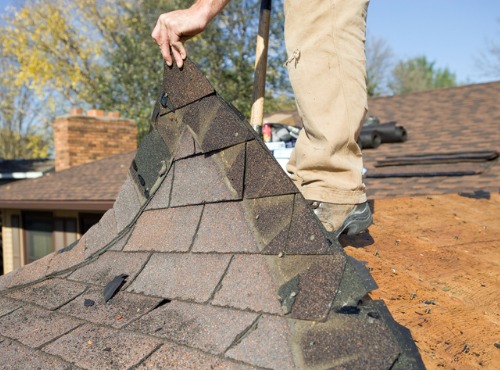 Consider Our Other Services
If a roof replacement in Champaign IL isn't necessary for your home, there are other options for your roofing. We can repair your roof in a variety of different ways, and can also take care of other related issues. For example, the services Popejoy Roofing offers include:
Contact Us
Whether you only need a repair or a complete roof replacement in Champaign IL is necessary, Popejoy Roofing has you covered. Call us today at 309-530-4204 to request a free quote. Or, you can contact us via our email at popejoyroofing@gmail.com.