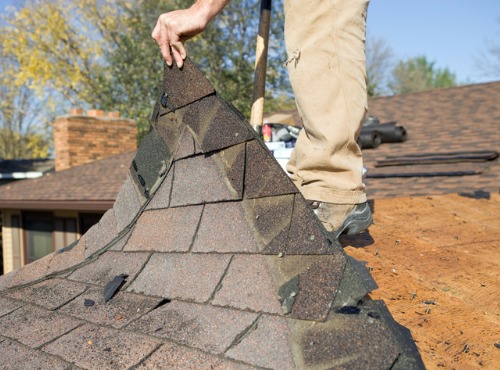 Are Tear-Offs in Champaign IL Right for You?
There are plenty of options when it comes to restoring your roof. Some of the choices you make will benefit you more in the long or short term, and sometimes it comes down to what you're willing to pay. However, performing tear-off roofing is one of the options Popejoy Roofing more often suggests. We work with you to evaluate the current state of your roof and help you decide on whether tear-off roofing is right for you.
What is Tear-Off Roofing?
If looking for a fresh start, performing a tear-off is the way to go. With tear-off roofing, we completely strip your roof of all shingles currently on it. In turn, this allows us to address the base of your roof, giving us an idea of what else may need repair or replacement. Afterward, we install new shingles, giving you an entirely new roof.
Why Go with Tear-Offs?
A tear-off allows our contractors to evaluate the base of your roof, pinpointing leaks, rotting and other potential problems.
Rather than putting more stress on your roof with a new layer of shingles, we don't further press on the structural integrity of your home.
A tear-off is a long-term solution to any roofing issues and will require little extra maintenance or care.
What are the Disadvantages to a Tear-Off?
The act of tearing off and replacing shingles takes much longer thanre-roofing. Moreover, there is more labor involved in evaluating your roof, removing shingles and replacing them.
Due to the increase in labor and time, tear-off roofing costs more than re-roofing.
How We Set Ourselves Apart
Popejoy Roofing was founded with the intention of directly serving our customers. Before we started our company in 2016, John Popejoy spent several successful years as a partner of Corn Belt Roofing, LLC. Utilizing John's years of experience and our family-centric model, Popejoy Roofing has excelled by being: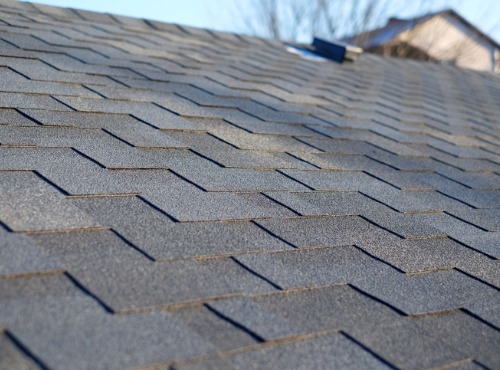 A CertainTeed Partner – As a CertainTeed Select ShingleMaster, we are among the top 1% in the roofing industry forhaving the most stringent credentialing requirements.
Free Estimates – When we first visit your business or place of residence, we don'tpush costs or visitation fees onto you. Only after we assess your roof do we give you a quote, and you're able to proceed in whatever manner is best for you.
Simple Financing – Not everyone can pay for a new roof flat out. Thus, we offer easy to pay financing options, so roof repair or replacement is always within your grasp.
Good, Better, Best – We offer a wide variety of shingle options, each coupled with a "Good, better or best" extended warrantee.
Talk with the Professionals
Whether your roof is old, torn-up or just in need of some maintenance, give the professionals at Popejoy Roofing a call. By providing tear-offs in Champaign IL for your home or business, we can ensure you stay warm, dry and healthy under your new roof. Contact us at 217-600-2464, or email us at popejoyroofing@gmail.com. We serve Champaign, Springfield, Decatur, Bloomington, Peoria and all of Central Illinois.