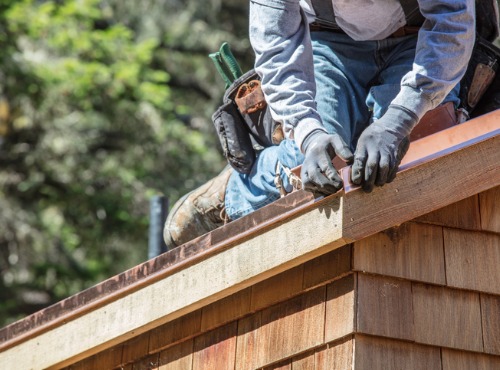 Performing Flashing Repairs in Champaign IL Essential for Your Home
From maintaining shingles to keeping roofing in place, there's plenty that goes into the upkeep of your roof. And with the inclusion of flashing, your roofing is completely sealed so no water can escape into your home. Thus, if you begin to notice leaking around roof fixtures like skylights, chimneys or flumes, or the source of water is from the joint points in your roofing, flashing repair may become necessary. And for those who require fast and efficient flashing repair in Champaign IL, Popejoy Roofing is the number one roof contractor to call.
What is Flashing?
For most roofs, there are areas where piping or flumes push through to the outside, or roofing meets a wall or other roofing at an angle. In either scenario, flashing covers gaps and joints. For your roof, flashing is typically one or several pieces of steel, copper, plastic or rubber placed in the most vulnerable areas of a roof. The purpose of flashing is to protect the weak points of a roof and direct the flow of water towards gutters.
When's the Best Time for Repair?
Like the rest of your roof, constant exposure to the elements will ensure your flashing won't last forever. Thus, it's essential to be aware of the signs it needs repair before sustained damage can overcome your home.
Bends & Dents – Slight compromises to your flashing aren't always immediate issues to be dealt with. However, damages like bends or dents can eventually lead to corrosion, thus jeopardizing your roof.
Cracks & Holes – It doesn't take much for water to seep into your home. So, when you see flashing with holes or cracks, it must be repaired ASAP. Professional roofers can either patch your flashing or apply flashing cement to the holes.
Leaking – If noticeable deformities in your flashing aren't immediately apparent, leaking water into your home will be. By identifying leaks near the joints in your roof or specific roof structures, you can determine your flashing to need repair.
Other Issues – You must repair or replace flashing if you notice it rusting, corroding, or it's simply missing from your roof. Shingles made loose around flashing can also indicate it's time for flashing repair.
Do More with Popejoy
Popejoy Roofing makes a consistent effort to offer the best roofing services to clients throughout Central Illinois. Not only are we known for the quality products we provide, but our expertise and assurances have led to residents relying on our roof repair, installation and maintenance. John Popejoy, owner and founder of Popejoy Roofing began this company to bring a better contractor experience to residents and businesses alike. We maintain our mission by: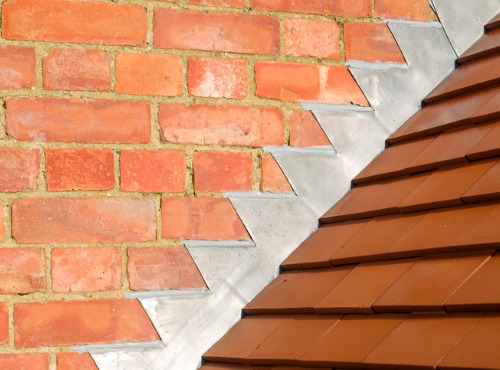 Offering Transparency Through Quotes – When we offer a free quote, we mean it. There are no strings attached when consulting with Popejoy Roofing over a repair or potential new roof.
Keeping Expert Credentials – Not only are we appropriately licensed, bonded, and insured, but we partner with Malarkey to offer popular products like Vista, Highlander and Legacy Shingles.
Offering Quality Warranties – For all our services (excluding repair), we offer a 10-year warranty for the work done. Additionally, we cover our products with our personal warranties, called our Good, Better, Best plans.
Contact Our Team Today
Whether you need flashing repair in Champaign IL, roof maintenance, or a completely new installation, Popejoy Roofing has you covered. Call today at 217-600-2464, or email us at popejoyroofing@gmail.com. We serve Champaign, Springfield, Decatur, Bloomington, Peoria and all of Central Illinois.