Live Comfortably with Attic Ventilation Systems in Champaign IL
Often, the one space that gets overlooked in our houses is the attic. While mostly an area for storage, keeping the temperature of your attic regulated is vital to the overall health of your home. If left unchecked, heat and humidity combined with potential leaks can lead to rotting wood, mold and a host of other issues. However, with attic ventilation systems in Champaign IL installed by Popejoy Roofing, you can keep your attic in check and your family happy and healthy.
What is an Attic Ventilation System?
Popejoy Roofing offers premier roofing services to residents and businesses throughout Champaign, Bloomington, Springfield and the surrounding areas. With attic ventilation, we make sure the most susceptible areas of your home stay free of mold and moisture buildup.
By installing a system of vents and fans from your attic to the outside, via your roof, we allow air to circulate rather than stay stagnant. Attic ventilation is ideal for both the hottest and coldest portions of the year, so to fight off both humidity and moisture. By keeping the air balanced in your attic, you help to keep your home safe from mold and rot.
Benefits of Attic Ventilation
Control Your Temperature – You may find the temperatures fluctuate vastly between your main floor and your upstairs. This is due in part to poor roof/attic ventilation. An attic ventilation system can help regulate the temperature of your home, keeping every floor of your house consistent.
Control Your Energy – In conjunction with alternating temperatures in your home, you may have your heater or air condition continually running to keep up. However, bringing all the floors of your home to equilibrium will mean less use of your HVAC system, also leading to a reduction in energy costs.
Protect Your Roof – With the presence of rot and mold in your attic, your roof can also begin to deteriorate. Thus, it becomes essential to have correctly installed ventilation, so your roof, and therefore your home can last for years to come.
We Treat You Right
When looking for the right roofing company, there's no denying you want someone you can trust. And thankfully, Popejoy Roofing is one such company that goes the extra mile to provide the ultimate in customer satisfaction. Our model as a family-owned business has helped us approach every job with a mind towards building relationships. Since his days with Corn Belt Roofing, LLC, John Popejoy has perfected his craft and built a company that puts the needs of the client above all else. For example, Popejoy Roofing offers: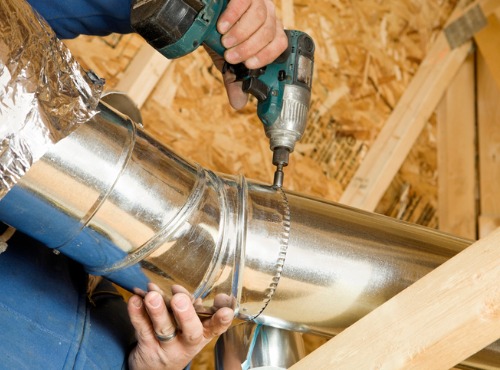 Plenty of Assurances – Products through Popejoy Roofing we protect through our "Good, Better, and Best" extended warranties. Furthermore, all work we do, apart from repairs, we offer a 10-year warranty with.
No Pressure Quotes – While many companies may pressure you into committing to work upon the completion of a quote, we do no such thing. When we say a "free quote," we truly mean free. We will provide our best recommendations and work with you going forward if you so desire.
Proof of Professionalism – Not only is Popejoy Roofing a licensed, bonded and insured roofer, but we are Malarkey partners. Our company offers popular products like Vista, Highlander and Legacy Shingles.
The Roofing Company You've Been Looking For
Keep your home and roof in the best possible condition when you install attic ventilation systems in Champaign IL provided by Popejoy Roofing. Contact us today at 217-600-2464, or email us at popejoyroofing@gmail.com. We serve Champaign, Springfield, Decatur, Bloomington, Peoria and all of Central Illinois.