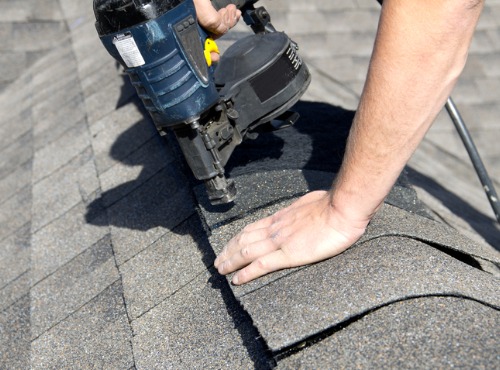 Contractor Near Me for Roof Installation in Pontiac IL
Popejoy Roofing contractors offer quality products and services for residential and commercial roof installation in Pontiac IL. Our company knows you need a roof you can count on. As a Malarkey Partner, we offer the finest quality shingles including Legacy, Vista, and Highlander. Most products come with a 30-year manufacturer's warranty. Plus, we also guarantee our workmanship with a pledge to fix any problems for free.
Roof installation serves one of the most important and most expensive investments for your home. After all, your roof shields your house snow, rain, hail, and wind. Therefore, you need to replace worn materials that show damage from algae, mold, or pests. If you suspect your roof may need a replacement, do not hesitate. Get one of our licensed, bonded, and insured roofing experts to inspect your roof.
Contact us today to get a free project proposal on roof installation in Pontiac IL. Please continue reading to learn more about the sort of problems that require roof replacement. In addition, we can help with other services such as flashing repair, attic ventilation systems, gutter cleaning.
Shingles Start to Look Bald
A healthy roof contains shingles with granules that provide a layer of protection between the asphalt shingle base and the elements. Without those granules, the shingle base layer can sustain damage that can expose the inside of your home to water leaks, pest infestations, and loss of energy efficiency. You can tell when your shingles lose granules because they lose their color and start to look "bald." If that happens, call Popejoy Roofing for roof installation in Pontiac IL.
Roofing Materials Start to Warp
Another common problem with shingles occurs when they curl up from the corners or buckle up in the middle. Curling shingles indicate that they were possibly installed improperly, your roof has poor ventilation, or they are old. Meanwhile, buckling occurs to shingles when moisture gets trapped under the shingle due to poor ventilation. This type of damage can expose the inside of your home to leaks. Also, the look of your home will suffer if there are large areas with affected shingles. If that happens to your home, you should consider new roof installation in Pontiac IL.
Multiple Roof Leaks
Older roofs contain worn out materials that leak and require new roof installation in Pontiac IL. Roof leaks present serious problems to the structural stability of your home. For starters, water that gets under shingles can rot roof trusses. Without the installation of replacement materials, water can seep further into the house, causing mold or mildew damage to ceilings and walls. In addition, long-term exposure can cause insulation to develop mold issues, eliminating the barrier between your home and outside air. This will cause you to spend more on heating and cooling bills. In some cases, water exposure that gets past your highest ceilings can also rot flooring in your home.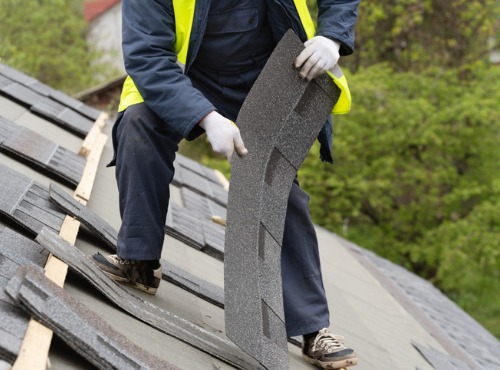 Contact Us for Roof Installation in Pontiac IL
Popejoy Roofing will provide a free estimate within 1 to 2 business days when you need roof installation in Pontiac IL. Keep in mind that roof repair costs more than roof replacement per square foot. It simply takes more time to check for underlying roof damage and install new shingles among existing roofing materials. Call 217-600-2464 or contact us online to learn more information about our company and our services.