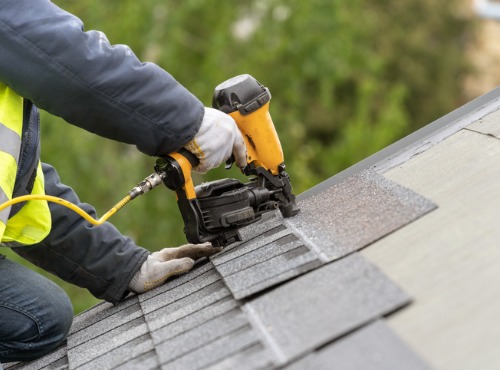 Top Local Contractor for Residential Roofing in Pontiac IL
Popejoy Roofing services receive 5-star reviews for replacement or repair of residential roofing in Pontiac IL. If your roof is more than 20 years old or has damaged shingles, call 217-600-2464 now for a free estimate.
Not all residential roofing companies use qualified contractors who are licensed, bonded, and insured. However, Popejoy Roofing ensures that you get only skilled residential roofing specialists who provide superior craftsmanship. For that reason, we guarantee our labor. Therefore, we will come out and fix any problems you encounter for free if we made a mistake. Plus, we use only premium products as a Malarkey partner. As a result, your roof looks beautiful with shingles from brands like Vista, Highlander, and Legacy.
When it comes to your roof, Popejoy Roofing has you covered. After all, our owner comes to each job site to ensure our high standards for workmanship. With more than 20 years of roofing expertise, our company has gained the reputation as one of the top roofers in Central Illinois. Contact us for a free quote and we will respond within one to two business days.
Replacement of Residential Roofing in Pontiac IL
Our company can provide quick and hassle-free service if your home requires replacement of residential roofing in Pontiac IL. First, we will schedule a convenient time with you to remove your old, worn-out roofing materials. Then, we will check the wood underneath your old roofing materials for any water damage. Next, we will reframe and replace any damaged wood sections on your roof to get it back to local code compliance.
After that, we will use plywood to build a new roof base and create a water-tight membrane for your home. That way, your roof will keep water from damaging your ceilings and wood surfaces inside your home. Finally, we will install attractive new shingles that match your color and style preferences. The shingles we install come with warranties for up to 30 years!
Repair of Residential Roofing
If your existing roof is damaged by a storm, we can respond quickly to provide repairs on residential roofing in Pontiac IL.
Prevent Water Damage – You may not realize it only takes a few cracked, missing, or split shingles to cause a big disaster. However, damage that looks insignificant on the surface can destroy the wood underneath the shingles. If that occurs, you will face hefty expenses for extensive replacement materials. So, let one of our roofing experts inspect your roof and provide you with advice.
Improve Energy Efficiency – Holes in your shingles welcome hot or cold air inside your home. When that happens, your power bill will go through the roof because you use more energy to heat and cool your home. When you repair the damaged roofing materials, you can keep that hot and cold air from getting inside your home. As a result, you can save money by using less energy to heat and cool your home.
Make Your Home More Attractive – Faded, damaged, or stained shingles make your home look rundown and outdated. However, you can restore your curb appeal if you replace those rough patches of damaged roofing materials. As a result, your home will increase in value when you look to put it on the market.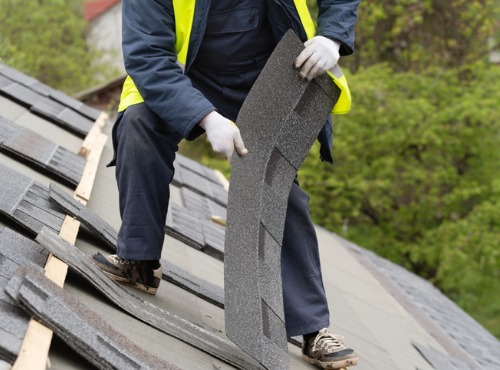 Other Roofing Services Available
In addition to installation or repair of residential roofing in Pontiac IL, Popejoy Roofing offers many services to maintain your home. To find out more about how our services can protect your home from water damage and provide better energy efficiency, use the links below.
Contact Us for Residential Roofing in Pontiac IL
Popejoy Roofing will only need 1 to 2 business days to respond to your request for a free quote on residential roofing in Pontiac IL. Do not get soaked with a big bill from a leaky roof. Let our roofing experts diagnose the problems with your roof and provide recommendations about the way to fix it. Give us a call today at 217-600-2464 or contact us online for a free estimate. Our company relishes the opportunity to bring you some of the best roofing services in Central Illinois.