Only Rely on Experts for Roof Installation in Urbana IL
Your roof is one of the most crucial components of your home. And with the proper installation and care, your roof can protect your home for decades. However, all it takes is one mistake in its installation to cause roof failure well before expected. Thus, it's crucial to find experts to complete your roof installation for Urbana IL. And when it comes to skill, dedication and expertise, you can count on Popejoy Roofing.
Risks of Not Hiring an Expert
Cost-wise, it might be more appealing to hire a friend or commit to doing roof installation yourself. However, when you don't hire professionally trained and certified roof experts for your installation, you place yourself and your household at risk. Some common issues that come from not hiring a professional roofer include:
Cut Corners

To ensure the maximum longevity of your roof, installation must abide by manufacturer instructions and correct roofing techniques. Otherwise, the workmanship behind your roof can suffer. Whether poor workmanship results from an installer's laziness, lack of experience, or otherwise, the results are the same: an improperly installed roof can experience roof failure within a few years after installation.

Incorrect Ventilation

Another aspect of roofing that you might not initially consider is the ventilation of your attic. Truthfully, your attic ventilation and roofing are closely connected. As such, poor ventilation can trap hot or cold air in your attic. And this trapped air will wear on your roof, thus significantly reducing its longevity.

Voided Warranties

Even if your roof was improperly installed, you should still have manufacturer warranties to help with replacement costs, correct? Unfortunately, this might not be the case! If a manufacturer's installation instructions are not followed, this can often cause a warranty to become void. While manufacturer warranties will cover problems with products or materials, they don't cover poor workmanship.
Benefits of Hiring Popejoy
Of course, with Popejoy Roofing, you don't need to worry about the risks of not hiring experts for roof installation in Urban IL. Our company is licensed, bonded and insured, so we build trust with our customers while ensuring their protection from roofing mishaps. Furthermore, we are so confident in our roofing work that we offer a 10-year workmanship warranty for all installations. And if looking beyond roof installation, we offer roofing services such as: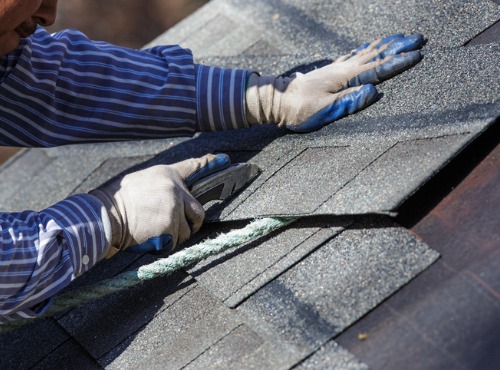 Give Us a Call
Ensure you're only hiring the best for your roof installation in Urbana IL when you go through the professionals at Popejoy Roofing. To learn more about our roofing products and services, contact us today at 309-530-4204. Also, you can reach out to us online via our email at popejoyroofing@gmail.com to request a quote.