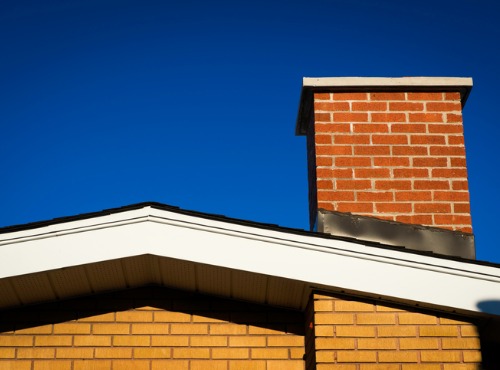 Keep Water at Bay with Chimney Flashing and Repair in Champaign IL
It's incredibly desirable to have a home with a fireplace and chimney. Spending winter with the family gathered around the glow of your hearth can bring warmth to anyone's heart. However, having a fireplace and chimney comes with a price: constant upkeep. Aside from ensuring your fireplace is safe and clean, you must worry about the state of your chimney. After years of exposure to the elements (or if improperly installed), your chimney can become a source for water to penetrate your home. However, with chimney flashing and repair in Champaign IL, Popejoy Roofing can resolve leaks before they begin.
The experts at Popejoy Roofing work to ensure your roof completely protects you. No one should feel uncomfortable or uneasy due to an old and leaky roof. And for those with chimneys, we go the extra mile to ensuring it's water-proof. Especially with older homes, chimneys are a point of contention when it comes to water in the house. Thus, we offer installation and repair of chimney flashing as one of our primary services.
What is Chimney Flashing?
If you're not familiar with chimney flashing, it's something you'll be happy to be made aware of. Primarily, it's the best way to prevent water from escaping into your home via your chimney. We install metal around the area where your chimney meets the roof. By placing metal both under and over your shingles, covering the gap between chimney and roof, we mask any potential points where leaking can occur.
Two-Piece Chimney Flashing
For most chimney flashing, you will more commonly see two-piece chimney flashing. The two pieces consist of the back flashing and the counter flashing. The back flashing is installed in an L-shape up against the chimney and under the shingles. Next, the counter flashing is installed into the mortar joints of your chimney and over the back flashing, so to create a seal.
One-Piece Chimney Flashing
If looking for a more affordable option for chimney flashing, one-piece flashing is your best bet. Instead of relying on two pieces to create a seal, a single L-shaped piece of metal is installed over the gap connecting your chimney to your roof. Although more affordable and easier to install, one-piece chimney flashing doesn't last as long due to the expansion and contraction of your chimney through the seasons.
Leave Your Roofing to Us
John Popejoy has been in the business of serving his clients with the best care for many years. Even before the founding of Popejoy Roofing in 2016, John was offering the best area roofing as a partner with Corn Belt Roofing, LLC. Today, John models his business with an incredible focus on accessibility and customer satisfaction. When you hire Popejoy Roofing, you can expect: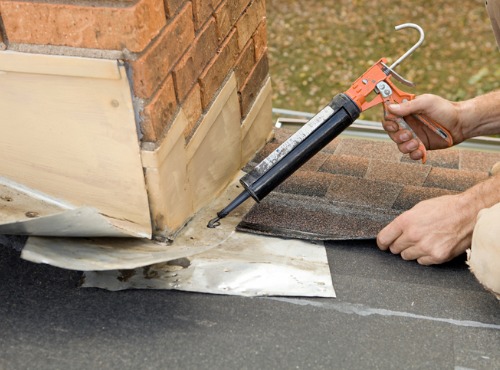 Financing to Fit Your Budget – Roofing isn't always in the budget for some families, but we understand it's vital to have a functioning roof. Thus, we offer incredible financing options, so you never have to compromise on quality.
Long-Lasting Warranties – Through our "Good, Better, and Best" program, we offer three unique warranties to fit your preference.
Malarkey Partners – As a Malarkey Partner, we offer popular products like Vista, Highlander and Legacy Shingles. Also we have the ability to offer extended warranty protection!
Licensed, Bonded and Insured – Like the most reputable roofing companies, we are licensed, bonded and insured, so you can have peace of mind when we work on your roof.
Contact Us Today
Finding the right company for your chimney flashing and repair in Champaign IL doesn't have to be challenging. You have Popejoy Roofing, roofing industry experts, at your service. Call us today at 217-600-2464, or email us at popejoyroofing@gmail.com. We serve Champaign, Springfield, Decatur, Bloomington, Peoria and all of Central Illinois.