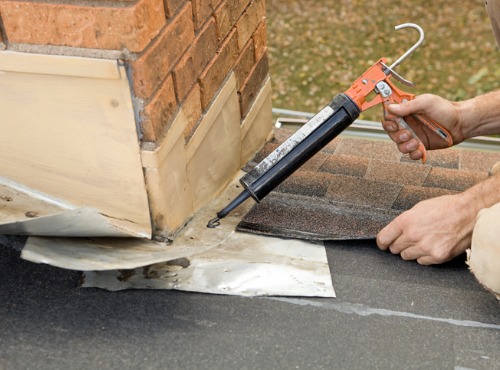 Keep Your Home Dry with Chimney Flashing and Repair in Fairbury, IL
Owning a home with a fireplace and chimney does more than keep the house warm. A fireplace also adds an undeniable ambiance to a home. However, if you slide on the upkeep, several problems can arise, one of the largest being water leakage. Years of exposure to the elements or improper installation can cause leaks that begin in the chimney. It can also cause damage to your roof and the interior of your home. If you're concerned about leaks and need chimney flashing and repair in Fairbury, IL, call Popejoy Roofing. We're the roofing experts who can install and repair the chimney on your Central Illinois home.
Why Choose Popejoy for Chimney Flashing and Repair in Fairbury IL
Chimney flashing is the metal area that surrounds the area where the chimney meets the roof. Repairing your chimney flashing is the best solution for preventing leaks from rain or snow. Popejoy Roofing tackles chimney flashing by placing metal both under and over the shingles on the roof. The goal is to cover the gap where the chimney and roof meet, ultimately waterproofing and protecting your roof from damage.
If you're considering chimney flashing and repair in Fairbury, IL, Popejoy Roofing has the right solution for your budget. We've got you covered, whether you choose two-piece chimney flashing that creates a seal under the shingles or a more affordable one-piece chimney flashing. While one-piece chimney flashing is more affordable, remember it isn't meant to be as long-lasting as its two-piece counterpart. However, we do offer financing to fit your budget, as well as warranties designed to fit your needs. Your happiness is guaranteed. Let us prove it to you.
Your Satisfaction is Guaranteed
To ensure your satisfaction, Popejoy Roofing offers a business model that focuses on outstanding customer service. We offer:
Financing so you never have to compromise on quality to get the roofing services you need.
Warranties with a "Good, Better, and Best" program that provides you with the right warranty for your needs.
A partnership with Malarkey Roofing Products, the industry leader for high-quality, sustainable roofing products.
The peace of mind as a fully licensed, bonded, and insured roofing company.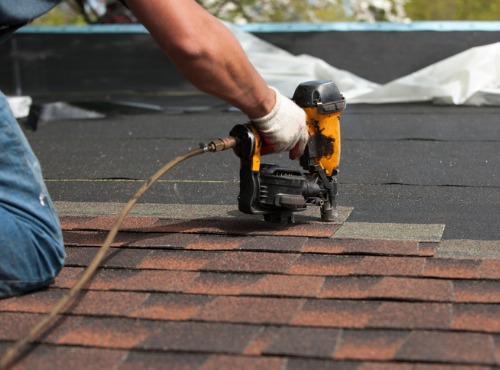 Request a Free Quote
If you're ready to waterproof your home through chimney flashing and repair in Fairbury IL, get in touch. We offer free estimates and will prepare you for the costs involved with a chimney or roof repair. Call us at 309-530-4204 for a quote or to learn more.