About Popejoy Roofing
At Popejoy Roofing, we have installed enough shingles to stretch from Farmer City, IL to the Atlantic! We install and repair both residential and commercial roofs, and we are a Malarkey Partner, offering popular products like Vista, Highlander and Legacy Shingles. Also, we have the ability to offer extended warranty protection for Malarkey products!
Like what you hear? Call our roofing experts now, or read more about us below!
POPEJOY ROOFING OFFERS A 10 YEAR WORKMANSHIP WARRANTY

Most shingles come with a 30-year manufacturer's warranty, but it's most often the labor that causes quality issues.  We are so confident in our work that if there is a problem with the workmanship of your building/home we will fix the problem at no charge.  We believe this warranty will protect you from a shoddy or improper installation that you may run across with another company.
POPEJOY ROOFING IS LICENSED, BONDED AND INSURED
Being LICENSED is necessary to show our customers that we are competent in the profession that we work.  In our case, we are licensed in both residential and commercial roofing.
Being BONDED shows that the company is trusted enough for a bonding company to insure them up to a certain amount.
Being INSURED means that in the event of an accident, involving either the building/home or one of our employees, we are covered through our own insurance.  Be aware, unlicensed roofing companies rely on your homeowner's insurance in case of an accident.
WE MAKE YOU FEEL SECURE
Before starting the job you will receive a proposal. The proposal will include details of the project, price, payment policies, warranty information and responsibility for clean up.
WE GIVE FREE ROOFING ESTIMATES
We value your time; Popejoy Roofing, Inc. prides itself on providing a quote within 1-2 working days of your request.
WE ARE ROOFING PROFESSIONALS
Popejoy Roofing, Inc. has over 25 years of combined experience in both commercial and residential roofing.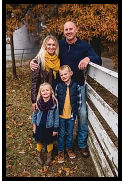 Popejoy Roofing, Inc. was established in 2016 by John Popejoy. John started his own company after several successful years as a partner of Corn Belt Roofing, LLC. Through this partnership,John became an expert in the field of the roofing as well as what it takes to make a small business successful. Founded on the principle of keeping the business customer-centered, Popejoy Roofing, Inc., like Corn Belt Roofing, LLC previously will remain a small company.
John as the owner, is present on every job, ensuring every job is completed timely and accurately with the goal of complete customer satisfaction. With customer satisfaction in mind, Popejoy Roofing, Inc. offers a 10-year workmanship warranty, with the exception of repair work. We know that a large portion of this business is based on referrals and previous customers, which is why we welcome the opportunity to show you that we have the best service in the industry. With many years of commercial and residential roofing experience behind us, we look forward to the opportunity to serve you! John Popejoy was born and raised in Central Illinois. John has an Associates's Degree from Parkland College and a Bachelor's in Marketing from Eastern Illinois. John has over 18 years of hands-on roofing experience and looks forward to working with you!