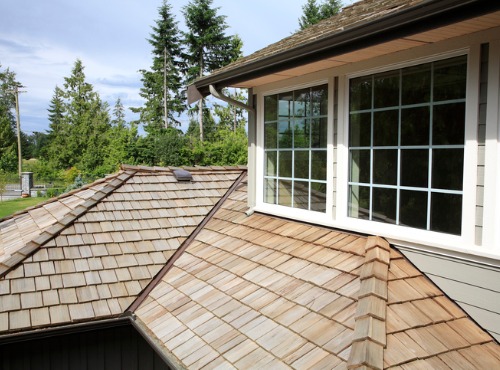 Your Search for Residential Roofing in Urbana IL is Over
Are you on the hunt for residential roofing in Urbana IL? Do you need to have a few places on your roof patched up? Or would you rather have your old and torn up roof wholly replaced? Whatever your roofing needs may be, Popejoy Roofing is the best company to lend a hand. With over 25 combined years of experience in the roofing industry, our team of expert roofers can get the job done fast and to your exact preferences.
Founded by John Popejoy in 2016, Popejoy Roofing is a family-owned business. John's years as a partner of Corn Belt Roofing, LLC, led him to build his business on the principles of staying small and customer-centered. John achieves these goals by being present at every job site, guiding his team to serve your roofing needs quickly and efficiently. Furthermore, we offer incredible deals, warrantees and financing meant to assist any client in need.
What Makes an Excellent Roof?
A roof from Popejoy Roofing will have all the qualities you look for in the best roofing products. From durability to energy-efficiency, you can trust our contractors to set you up with roofing that will meet your every need.
Durable Roofing Products

All the roofing materials we offer are made tough and meant to last for decades. And, if you want more strength and durability than your traditional roof, you can opt to install either metal or slate roofing. Furthermore, we're so confident in our roofing products, it's backed by our "Good, Better, and Best" warrantees.

Environmentally Friendly

Through the roofing products we supply, we ensure they're environmentally friendly and made "green." Most of the roofs we install are made from recyclable materials. Especially when considering metal roofing, this is one of the most eco-centered roofing materials on the market. If buying roofing products from Popejoy Roofing, you can be proud of doing your part for the environment.

Energy-Efficient

All our modern roofing options are built to be the best in energy-efficiency. Without the proper roofing and insulation, heat can rise right out through your roof. Overall, with roofing products that help keep heat in and the cold out, you can save hundreds on your monthly energy bill. And in the warmer parts of the year, a roof can help reflect heat away from your home, keeping your home cool and comfortable.
The Right Roof Care with Popejoy
Popejoy Roofing is one of the best contractors you'll find to handle your residential roofing in Urbana IL. With our expert team and experience in all areas of roofing, we can give you confidence in your next roofing project. Some services we offer include:
Call Us Today
You can trust the team at Popejoy Roofing for dedicated service and the best residential roofing in Urbana IL. To learn more about what we have to offer, call us today at 309-530-4204 for a free quote. Also, you can contact us online at popejoyroofing@gmail.com.