Quality Roofing in Urbana IL
When considering new roofing in Urbana IL, you want it to be sturdy and long-lasting. If you can have your roof installed and not have to think about it for numerous years, you know it's a job well done. And even a simple roof repair should be quick and easy to do with the right roofing company. Thankfully, the right roofing company for your home is already in your area! At Popejoy Roofing, you can be confident in the quality and efficiency of our products and service.
At Popejoy Roofing, we take great pride in the work we do. Our contractors are experts in their field, meaning they know how to get a quality roofing job done quickly. With over 25 years of combined experience working on commercial and residential roofing, our team has the skill to tackle your next roofing project. John Popejoy of Popejoy Roofing founded this company on the idea of being customer-centered, so your satisfaction is always our top concern.
Focused on You
As mentioned previously, the work we do is centered around the best in customer satisfaction. Thus, we contribute to our job in ways that will ensure you have your best experience with contractors during a Popejoy Roofing project.
Cleanliness is Key

Roofing can be a messy job. Especially if tearing off your old roof and replacing it with a new one, there's a lot that goes into such a project. However, our team does our best to ensure cleanliness during and after a job is completed. We protect your yard with boards and cardboard sheets, and bring our own garbage receptacles on site.

Guaranteed Assurances

Less reputable roofing companies might not take responsibility for the work they do after it's complete. However, this is not the case with Popejoy Roofing. Except for repair work, we offer a ten-year warranty on any project you hire us for. Furthermore, our high-quality products are covered under our "Good, Better, and Best" warranty plans.

Offering Only What You Need

While other roofing companies will upsell you on the products and services you're looking for, Popejoy Roofing does not undertake such sale tactics. When we inspect your roof, we will present only the best options that work for you and your budget. And with different financing options, we can help you get precisely what you need with your new roof or roof repair.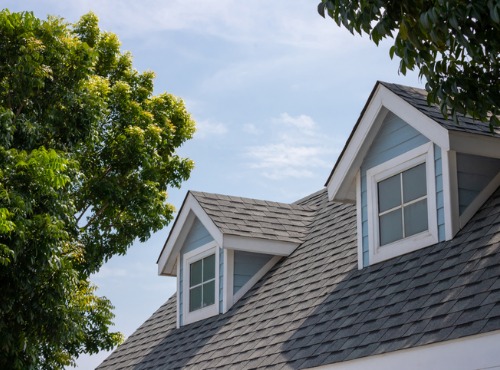 The Services We Provide
As one of the go-to contractors for roofing in Urbana IL, Popejoy Roofing offers various roofing products and services. We also provide services related to other exterior renovations. For example, we offer:
Learn More
Get the most out of your roofing in Urbana IL when you hire the experts at Popejoy Roofing. To learn more, call us today at 309-530-4204 for a free quote. Also, you can contact us online at popejoyroofing@gmail.com.