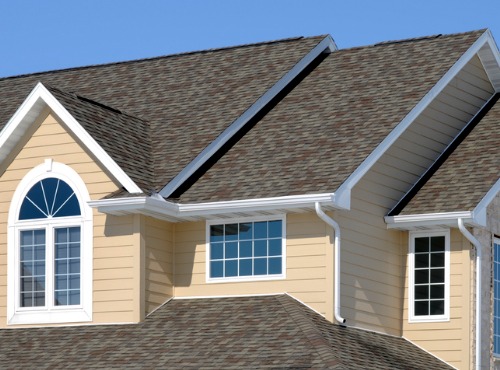 Local Contractor for Malarkey Shingles in Pontiac IL
Popejoy Roofing proudly provides commercial and residential roofing customers with Malarkey shingles in Pontiac IL. Malarkey shingles offer superior weather resistance because they get manufactured from rubberized asphalt. Therefore, they do not prematurely degrade, crack, and lose granules like other brands of shingles.
Furthermore, Malarkey shingles incorporate upcycled plastics and rubber during manufacturing to reduce landfill waste. They feature smog-reducing granules that help to clean the air. Consequently, Malarkey shingles deliver better performance and are also better for the environment. Depending on your taste and budget, you can choose from our selection of Legacy, Vista, and Highlander shingles from Malarkey. Plus, you can even design the look of your roof by visiting here.
Along with superior products, our company also delivers top-rated workmanship. In fact, we are so confident in our labor that we offer a 10-year workmanship warranty. Consequently, we will fix any issues you experience from our labor during that time for free. Plus, our partnership with Malarkey gives you the benefit of up to 30 years of warranty protection on shingles. Contact us today for a free quote on roofing.
Enjoy the Superior Craftsmanship of Malarkey Shingles
You are not a shingle expert. So, you may not know the difference between shingle products. Naturally, you may be asking why we make such a big deal about using Malarkey shingles in Pontiac IL. Honestly, we want to offer you the most value for your investment. We feel confident that you get that from the superior craftsmanship of Malarkey shingles. The craftsmanship of their products when compared to standard shingles offers the following benefits:
As much as 50% more adhesive bonds than standard shingles which provides extra protection against shingle delamination
Extra protection from leaks with double the rain seals of standard shingles
Faster installation or repair services because the shingles feature two times more nailing area than standard shingles
Malarkey Shingles Provide Incredible Strength and Durability
Your home needs a strong roof to protect from water damage to trusses, ceilings, walls, flooring, and even your foundation. With Malarkey shingles in Pontiac IL, you get roofing materials engineered to hold up better against the elements. Product testing confirms that Malarkey shingles outperform industry standard solutions. Compared to typical shingles, Malarkey products outperform the competition in the following ways:
The highest possible impact rating for protection against hail damage
65% greater granule adhesion than industry standard (ASTM D3462) shingles
35% greater tear strength than industry standard (ASTM D3462) shingles
Roofing Materials that Offer Sustainable Solutions
You also do your part to help the environment when you install Malarkey shingles in Pontiac IL. Assuming a standard roof size, each roof with Malarkey products diverts at least 5 tires from the landfill. However, that's not all. In addition, you divert up to 3,200 plastic bags from landfills on a standard roof by using Malarkey shingles. When you add all that up, each standard size roof with Malarkey shingles fights the same amount of air pollution as planting 2 new trees.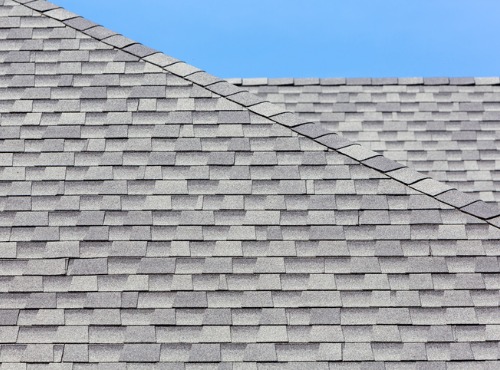 Request a Free Estimate
Popejoy Roofing can deliver superior products and services when you need roof replacement or roof repair. As the numbers show, you get greater performance and value from Malarkey shingles in Pontiac IL. So, request a free job proposal today to get the best bang for your buck when it comes to roofing. To learn more about our products or services, call 217-600-2464. In addition to roofing services, we can also assist you with flashing repair, attic ventilation systems, gutter cleaning.