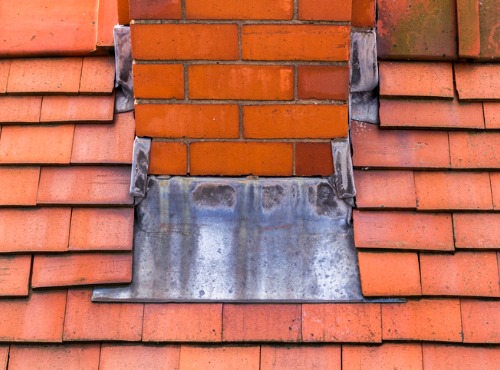 Roof Contractors Near Me for Flashing Repair in Pontiac IL
Popejoy Roofing contractors offer fast and affordable flashing repair in Pontiac IL. You may not know what roof flashing is or why it is important. So, we want to take a moment to review what it is and why you need to repair damaged flashing.
Roof flashing is a thin section of metal used to help close joints between your roof and features on your roof. You may notice the metal barriers around your chimney, skylight, dormers, parapet walls, or vent pipes. Without these sections of flashing, water can seep into your home and underneath your roofing materials. If that happens, wooden beams supporting your home can rot and water can damage interior ceilings, walls, and flooring. Thus, it is important to repair damaged flashing quickly.
Popejoy Roofing can provide you with roofers that have more than 25 years of experience in providing residential and commercial roofing services. Our client reviews rank our services among the best for roof repair, roof replacement, and flashing repair. When you need reliable roof contractors in Pontiac IL and Livingston County, contact Popejoy Roofing for the best results.
Signs You Need Flashing Repair in Pontiac IL
Over time, severe thunderstorms, snowstorms, and high winds can cause damage that will require flashing repair in Pontiac IL. Leaks are one of the best indicators that your flashing is failing to provide the protection your home needs. However, you should call Popejoy Roofing to inspect your roof if you notice the following signs of flashing damage:
You notice shingles are curling, cracked, broken, or are missing in sections of your roof.
Flashing buckles or tears around chimneys, pipe vents, dormers, or other features. When it comes to chimney flashing and repair, you may notice missing bricks in the chimney with flashing damage.
You notice moldy, decaying, or splitting asphalt or wood shingles on your roof.
Loose flashing separates or bends away from your roofing materials. This commonly occurs because sealant has degraded or nails failed to secure the flashing in place.
You notice rotted, stained, or moldy fascia boards.
Gutters are sagging, rusting, bending, or contain seams that spring leaks.
The Benefits of Using Popejoy Roofing Contractors
Popejoy Roofing contractors bring quality materials, precision workmanship, and attention to detail to every job site. We feel we offer our clients more value because of our experience, qualifications, and high-end roofing products and services. With Popejoy Roofing, you will always receive the following benefits:
Licensed, bonded, and insured roofing contractors
Quality assurance that comes from our owner John Popejoy managing all our job sites
Shingles that come with up to 30 years of warranty
A 10-year warranty on our workmanship
Free roofing estimates provided within 1 to 2 business days of your request
Clear and easy to understand job proposals that outline the details of the project, the price, our payment policies, warranty information, and clean up procedures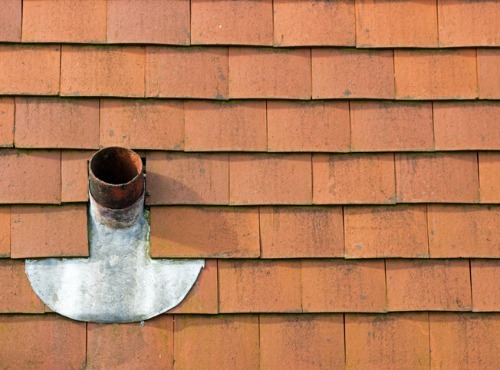 Contact Our Flashing Repair Contractors
Popejoy Roofing has you covered for all the roofing services you need, including flashing repair in Pontiac IL. In addition, we also can help with attic ventilation systems, gutter cleaning. Give our roof and flashing repair contractors a call now at 309-220-5359 to schedule an inspection. Also, you can fill out our online quote form to request the services you need.