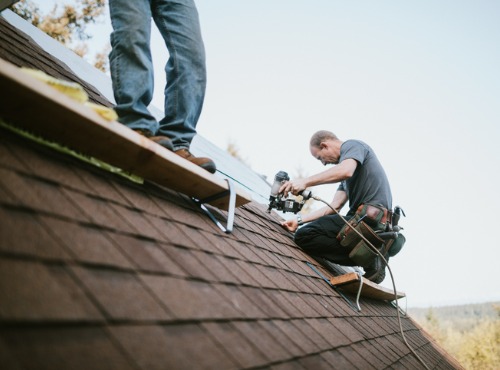 Top-Rated Contractor for Commercial Roofing in Pontiac IL
Customers give us 5-star reviews for our installation and repair services for commercial roofing in Pontiac IL. Give Popejoy Roofing a call now at 217-600-2464 to receive a free quote from experts who have more than 25 years of roofing experience.
Popejoy Roofing uses only licensed, bonded, and insured professionals who deliver superior workmanship to your roof. Plus, our owner John Popejoy supervises each job site to ensure work will exceed expectations. For that reason, we guarantee all our labor. Therefore, we will come out and fix any issues with our work for free if you notice a problem. We take pride in providing superior products and services to our customers. Consequently, you can rest assured that you get the best replacement roofing or repair services with us.
Contact us online now to receive a complimentary inspection or an estimate on your commercial roofing in Pontiac IL. As a Malarkey partner, we install only premium shingles from manufacturers like Vista, Highlander, and Legacy. Thus, you receive some of the highest-rated products in the roofing industry. Plus, you get products that come with up to 30 years of warranty protection!
Warning Signs for Commercial Roofing in Pontiac IL
You know it is vital to get your roof fixed when you have a problem. However, there are times when it may not be easy to tell when you need replacement or repair services. So, do not hesitate to call Popejoy Roofing if you have any questions. We can provide a roof inspection and offer recommendations how to remedy any problems. Let us know if you see any of the following common problems for commercial roofing in Pontiac IL.
Flashing Damage
Sections of thin galvanized aluminum or steel called flashing keep vulnerable areas of your roof safe from water exposure. However, extreme weather that we often experience in Central Illinois can over time create flashing damage. Extreme hot and cold temperatures cause flashing to tilt, shrink, bend, or come apart from roofing materials it protects. If that occurs, your commercial roofing get exposure to water that will damage wood underneath your shingles and possibly inside your building. However, Popejoy Roofing can remedy these issues with flashing repair services.
Poor Initial Installation or Repairs
Popejoy Roofing contractors work on commercial roofing, including flat roofs, all the time. Unfortunately, not all roofing companies offer you the same experience or qualified labor. Plus, some contractors will cut corners by offering you discount roofing materials. Meanwhile, some contractors spend less time than is required to clean, dry, and prime water-tight membranes to ensure adhesives bond as they should. Consequently, the roofing materials will not bound like they should. Contact us right away to remedy any workmanship issues on your commercial roofing in Pontiac IL.
Water Accumulation or Pooling
Commercial buildings frequently feature flat roofs or ones with almost no slope. Due to being flat or having very little slope, commercial roofs will accumulate small ponds of water during rain or snowstorms. Over time, those larges pools of water will destroy your roofing materials and any wood underneath your roof. Popejoy Roofing can create proper drainage for your roof to ensure a problem like this does not ruin all your roofing materials. We are the experts to call for any problems with commercial roofing in Pontiac IL.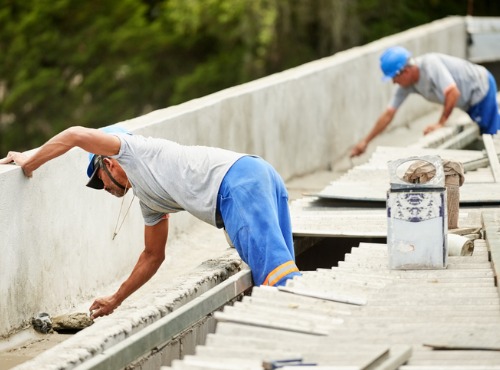 Fast Estimates for Commercial Roofing in Pontiac IL
You are busy running your company. So, you do not want to waste a lot of time waiting around for roofers who do not get back to you in a timely fashion. With Popejoy Roofing, you will not get that hassle or aggravation. We respond within 1 to 2 business days anytime you request a quote for commercial roofing in Pontiac IL. So, fill out our online estimate request form or give us a call now at 217-600-2464 for a quote. We will send you a response as soon as possible.