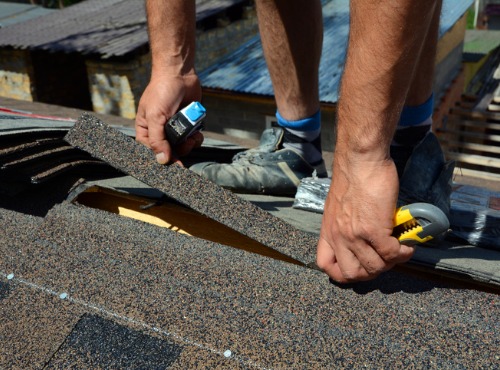 Highly Recommended Residential Roofers in Pontiac IL
Popejoy Roofing contractors earn top scores from clients when it comes to rating services from residential roofers in Pontiac IL. Our company brings 25 years of experience and the professionalism that comes from licensed, bonded, and insured roofers to every project. Whether you need roof repair or roof replacement, we provide services and products that outperform and last longer than standard competing solutions.
As a Malarkey partner, we install rubberized asphalt shingles that provide greater strength and durability than standard shingles. The Legacy, Vista, and Highlander shingles we install from Malarkey offer the following benefits:
The highest possible impact rating for protection against roof hail damage
65% greater granule adhesion than industry standard (ASTM D3462) shingles
35% greater tear strength than industry standard (ASTM D3462) shingles
Unlike some other roofers, we also provide you with a warranty on our workmanship. We guarantee our labor for 10 years. Therefore, we will come out to fix any issues you experience with our labor for free during that time frame. It is just another way we offer greater peace of mind to our customers. Contact us now for a free quote.
Signs You Need to Call Residential Roofers in Pontiac IL
It is not always easy to know when you need services from residential roofers in Pontiac IL. In fact, some damage may not be visible when you are looking up from ground level. However, you take the risk of sustaining a serious injury if you go up on your roof without proper safety equipment. Therefore, request an inspection from Popejoy Roofing contractors if you notice any of the following:
Stains on Siding – If you start to notice siding stains, this is a sign that your roof and gutters are not directing water away from your house like they should.
Flashing Detaches from the Roof – Flashing fills gaps between chimneys, pipes, vents, and shingles on your roof. If you see that flashing has detached, that means that water is likely seeping into the inside of your home.
Shingles Develop Black or Green Spots – The black or green spots of discoloration you notice on your shingles are likely areas decayed by moss, mildew, or algae. In addition to destroying your curb appeal, mold, mildew, and algae can lead to health problems to residents and cause rot to wood underneath the shingles.
Sections of Shingles Fly Off Your Roof – Missing shingle sections leave underlying wood trusses exposed to water damage. If left unaddressed long enough, this can cause water to leak into house and damage ceilings, walls, and flooring.
Shingles Start to Curl or Buckle – Shingles that curl up from the end typically were installed improperly. Meanwhile, shingles that buckle up in the middle allow moisture to get underneath the shingle. If that happens, it will eventually rot the underlying wood trusses.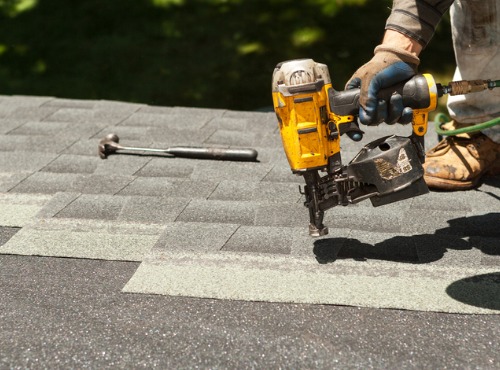 Contact Our Residential Roofers in Pontiac IL
Your roof acts as your home's top line of defense against water damage from the elements. Therefore, it is important to get the best products and services from qualified experts when you need roofing solutions. For that reason, you should contact Popejoy Roofing, one of the top residential roofers in Pontiac IL. Request a free job proposal for your home now. To learn more about our products or services, give us a call at 217-600-2464. In addition to roofing, we also handle flashing repair, attic ventilation systems, gutter cleaning.