The Best Roofing Central Illinois Has to Offer
Settling on the right roofing contractors is a challenging prospect for homeowners and businesses alike. You first want a roofer who has all the appropriate licensing and certification. Next, you want a company backed by plenty of experience. And finally, you want to hire someone familiar with your area. Thankfully, there are roofing companies that fit all your needs, and Popejoy Roofing is one of them. If you need roofing in Central Illinois you can count on, Popejoy has your back.
At Popejoy roofing, we've installed enough shingles to stretch from Farmer City, IL, all the way to the Atlantic! This to say, we have the experience you want in a roofing contractor. By offering high-quality materials, expert service and extensive warranties, we can guarantee you'll be satisfied with your new roof. Or, if you're only looking for repair or general maintenance, Popejoy Roofing is happy to oblige.
How We Improve the Roofing Experience
John Popejoy began Popejoy Roofing with the vision of providing a better, overall roofing experience for clients. Thus, PopejoyRoofing takes specific steps to ensure your next roofing project goes off without a hitch, and you can be confident in work done to your home.
Always On-Site

John does more than send his team over to complete a project; he joins them on every job! John Popejoy travels with his crew to every business or home and helps to ensure every job is completed timely and accurately with the goal of complete customer satisfaction. Additionally, every roofer we hire is trained directly through John and our company, so you don't have to worry about less experienced subcontractors doing the work.

No Pushy Sales Tactics

With other roofing contractors, you risk dealing with pushy salespeople and underhanded sales tactics to get you to agree to a job. Conversely, Popejoy Roofing is as "no pressure" as it gets. We provide you with a free estimate and present you with what options we best believe will fit your roofing scenario. And if you decide you want to check around with other companies or need to "sleep on" your estimate, we'll never try to pressure you into something different.

Our Products and Services, Covered

Popejoy Roofing is confident in your complete customer satisfaction. So confident, in fact, that we offer excellent warranties to back up our products and services. For everything except repair work, we provide extensive warranties to cover the first few years of your new roof. Additionally, if problems were to arise while on the job, our company is bonded and insured, so you're not on the hook for any accidents.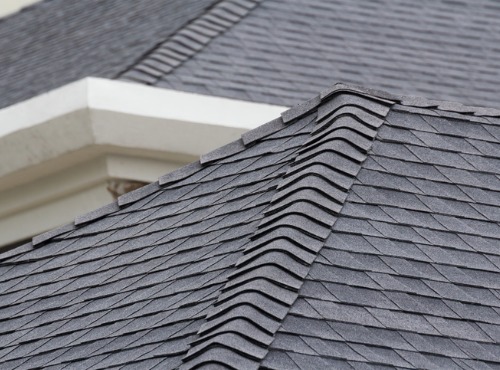 Local Roofing Experts
Popejoy Roofing is known as one of the go-to companies for roofing in Central Illinois for good reason. Not only do we make every effort to cater directly to our clients, but we cover a wide variety of services focused on your home or business's roof. For example, the services we offer include:
Call Today
When you need roofing in Central Illinois and are looking for a contractor you can trust, you can count on the team at Popejoy Roofing. To learn more, call us today at 309-530-4204 to ask about a free estimate. Also, you can email us at popejoyroofing@gmail.com.