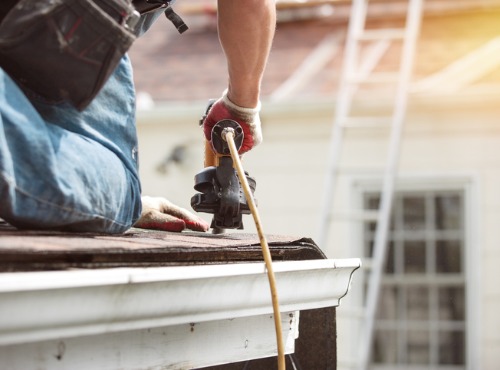 The Roof Repair Central Illinois Locals Need
Many individuals consider themselves handy when it comes to fixing items around the house. However, fixing a leaky sink or replacing some tile can't prepare you for what it takes to repair your roof. And while some might still tackle the task themselves, roof repair in Central Illinois is nothing to be taken lightly. With as severe as our weather can get, you want to ensure your roof is maintained by the best. And when looking for the best local contractors, you can rely on Popejoy Roofing.
Since 2016, Popejoy Roofing has delivered high-quality and customer-focused service to the folks in Champaign, Clinton and the surrounding communities. It is the mission of John Popejoy, founder of Popejoy Roofing, to offer a better roofing experience for all his clients. With skilled roofers and incredible attention to detail, we help repair your roof to like-new condition.
Why You Should Leave Roof Repair to the Professionals
There's a certain appeal to DIY and taking care of your house with your own two hands. However, something like roof repair is already difficult for professionals. There are plenty of reasons why you ought to let a roofing contractor handle your roof repair.
Safety

Whether a one-story, two-story or higher roof, a fall from any height can be dangerous for anyone. Even known roofing experts have been known to accidentally fall from time to time. However, the difference between yourself and a roofer is we have experience being on roofs. Our daily work requires us to navigate on roofs at all heights and angles. Additionally, we have equipment and preventative measures in place to ensure safety above all else.

Equipment

quickly and efficiently. It's rare to see someone not in the roofing industry possess the tools necessary for proper repair. And even if you desire to possess such tools, it can cost you more buying the equipment than it would to let a roofer use their own.

Experience

Finally, repairing your roof correctly comes down to the experience of those repairing it. If you were to do the work yourself, you risk improperly repairing your roof. Thus, you open the door to further problems down the line (which could end up costing more). To avoid these issues altogether, allow our team of roofing contractors to handle your repair. We make sure to get the job done right the first time.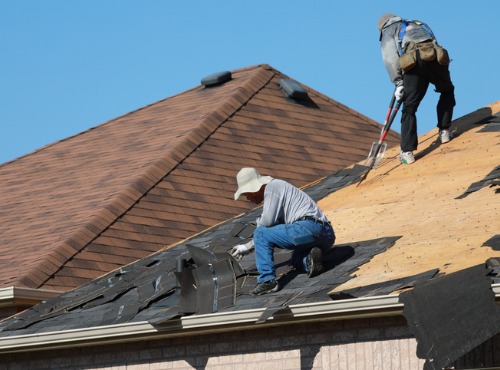 More Than Repair Experts
Roof repair for Central Illinois isn't the only thing Popejoy Roofing can do. We strive to offer our clients a full range of services involving general roof repair and maintenance. If you hire our contractors, you can expect help with the following:
Learn More
If needing roof repair in Central Illinois, don't do it yourself. Instead, have the professionals at Popejoy Roofing provide you with the quick and complete roof repair you need. To learn more, call us today at 309-530-4204 to request a free estimate. Also, you can email us at popejoyroofing@gmail.com.