One of the Best Roofing Companies for Champaign IL
Don't be surprised when your roof begins to leak, or it starts to look torn up. While roofing is meant to last a long while, it has an expiration date like anything else. And severe enough weather can take a toll on your roof, too. However, with the right roofing companies for Champaign IL, an old or leaky roof can be the least of your problems. By hiring the contractors at Popejoy Roofing, you'll get the best the renovation industry has to offer.
Popejoy Roofing takes the quality of our work, and the customer experience incredibly seriously. We do everything in our power to make sure you are completely satisfied with your new roof or roof repair. From offering extended warrantees to hiring the most skilled contractors, everything we offer is meant to serve you best. And with over 25 years of combined experience in both commercial and residential roofing, you can be confident in the work we do.
What Sets Us Apart
We aren't just "some other" roofing company. We set ourselves apart from our competition by ensuring the highest quality roofing and providing special offers other roofing contractors can't match. When you hire Popejoy Roofing, we strive to provide you with your best contractor experience ever.
Up to Date Credentials

Popejoy Roofing isn't some "flimsy operation" running out of someone's garage. Our company is fully licensed, bonded and insured to show we mean business. The last thing you need to worry about is being responsible in the off chance an accident occurs. Our credentials take away that worry for you.

Incredibly Experienced Contractors

We've already mentioned our team having a combined 25 years of experience in the roofing industry. Additionally, we put ourselves through the most stringent credentialing requirements in our industry, as a Malarkey Partner.

Customer Assurances

To further alleviate any worries you may have, Popejoy Roofing offers flexible warranties and financing options you're sure to love. Except for repair work, we offer a 10-year workmanship warranty for every job. Furthermore, our "Good, Better, Best" warrantees are available for all our roofing products.

No Ruthless Sale Tactics

When a roofing company offers you a free quote, it's often accompanied by high-pressure sale tactics to get you to commit to a sale that same day. At Popejoy Roofing, we don't believe in such underhanded methods. Honesty is key, and we'll never pressure you into something without you first doing your own research. Our estimates are not only free of charge but free of pressure.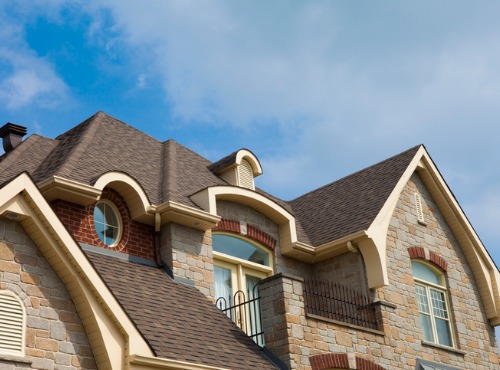 What Popejoy Offers
You can get similar services with other roofing companies in Champaign IL. Still, no other company will have the same spirit and dedication that Popejoy Roofing possesses for its work and clients. When you hire our contractors, you can expect services like:
Call Us Today
The search for the right roofing companies in Champaign IL is over! Rely on the skill and experience Popejoy Roofing can offer with your next roofing project. Call us today at 309-530-4204 for a free quote. Also, you can contact us online at popejoyroofing@gmail.com.