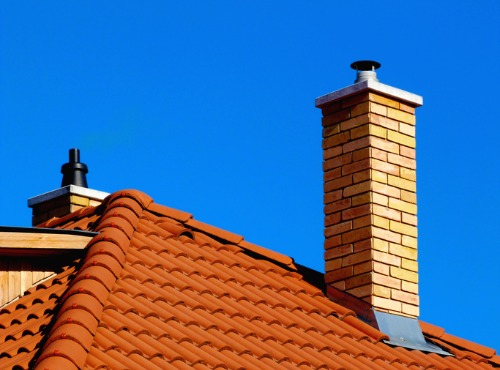 You Might Need Flashing Repair in Clinton IL
Are you familiar with what flashing on your roof is? If not, that's okay! Homeowners are so often concerned with the shingles on their roofs; they don't realize there's another part you need to keep properly maintained. Roof flashing is placed on roof edges, valleys, around vents, around chimneys and anywhere there might be a gap in your roofing. And when flashing goes bad, water damage is quick to follow. Thus, you need to make flashing repair in Clinton IL a part of regular roof maintenance. And Popejoy Roofing is the right company for the job.
At Popejoy Roofing, the customer comes first. We understand roof repair isn't always planned, so that it can lead to some unexpected expenses. In such scenarios, we work with you to determine financing that places the least amount of pressure on you. And, if something else were to happen with your roofing, we offer extensive warranties on both the products and the service. Our goal is for you to achieve the most in happiness and protection, with no strings attached.
How We Fix Your Flashing
Flashing repair can be a simple fix for a roofing professional. If you believe there to be an issue with leaking from your roof, areas with flashing are often the source. Allow us to inspect your roof, and we can repair your flashing in one of several ways.
Plug it Up

Your flashing can largely be intact, but there might be holes starting to form. And, unfortunately, even the smallest hole can be a source for extensive water damage. The simple solution to such an issue is to plug up the hole. Sometimes it requires a patch or flashing cement, but either way ensures water no longer escapes into your home.

Cover Over

Much like re-roofing involves placing new shingling over the old, flashing can be repaired by fixing new flashing over the problem spot. If the damage isn't too extensive, we can place new flashing down and adhere it to the old with flashing cement. And while this isn't necessarily the most elegant of fixes, it can get the job done in a pinch.

Pull it Off

In the worst-case scenarios, flashing may need to be completely pulled off and replaced with new flashing. This may be necessary due to severe corrosion of the current flashing material, or it no longer sealing correctly to your roof. If the flashing is up against chimneys or vents, shifting of said fixtures can also dislodge flashing. Sometimes, if water damage has taken its toll, we'll need to replace small portions of the roof so new flashing can adequately protect it.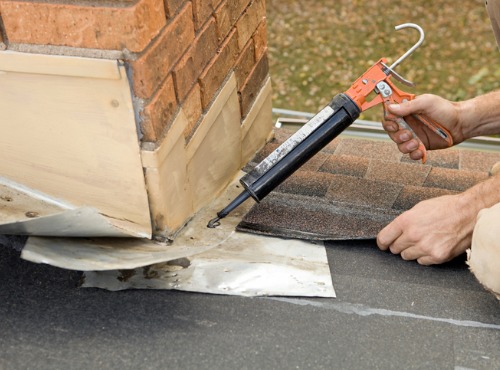 Looking for More?
There is no lack of roofing services at Popejoy Roofing. If flashing repair in Clinton IL isn't something you need, we can inspect your roof and determine where the actual problems may lie. For example, some of the services we offer include:
Call Our Contractors
Don't let potential leaks in your roof get any worse! Get the flashing repair in Clinton IL you need with Popejoy Roofing. Call us today at 309-530-4204 to request a free quote. Also, you can email us at popejoyroofing@gmail.com.