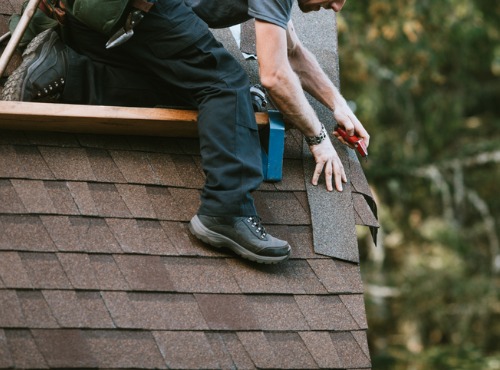 Should You Consider Re-Roofing in Champaign IL?
When strong gusts chill your attic and downpours allow water to seep into your home, it may be time to consider what your roofing options are. And for those not willing to entirely replace their roofs, re-roofing in Champaign IL might be the best option. Popejoy Roofing offers fast and efficient re-roofing for families or businesses looking to solve their roofing troubles. Our contractors are trained and certified to provide the most reliable roofing, and for a price you can afford.
What is Re-Roofing?
Instead of tearing off and replacing your entire roof, you can elect to have re-roofing done. When re-roofing your property, we place new shingles over your existing roofing. Akin to a fresh coat of paint, re-roofing your roof helps to extend its life for a reasonable cost. And, like all our roofing options, re-roofing has its distinct advantages and disadvantages.
Why opt for Re-Roofing?
In comparison with roof replacement / tear-offs, there's much less work to complete with re-roofing. The project can be completed in much less time than removing and replacing your entire roof.
There's less cleanup involved in re-roofing your home or business. This is due to contractors not having to remove shingles and only having to add more.
With reduced labor and materials involved in re-roofing, it's a more affordable option for those wishing to update their roof.
When is Re-Roofing Not the Best Option?
If the nature of your roofing problems lies below your shingles, adding another layer won't necessarily solve your issues.
An additional layer of shingles can add extra weight to a roof, and sometimes put more stress on it than it can handle.
Re-roofing does not always last as long as tearing off a roof and replacing it does.
Making a Difference
Popejoy Roofing strives to offer the very best for our clients. John Popejoy founded our company in 2016 with the express purpose of providing the best customer service. Using his previous experience as a partner with Corn Belt Roofing, LLC and implementing a family-orientated approach to business, John has helped locals throughout Central Illinois achieve the highest quality roofing available. Moreover, Popejoy Roofing is known and respected due to: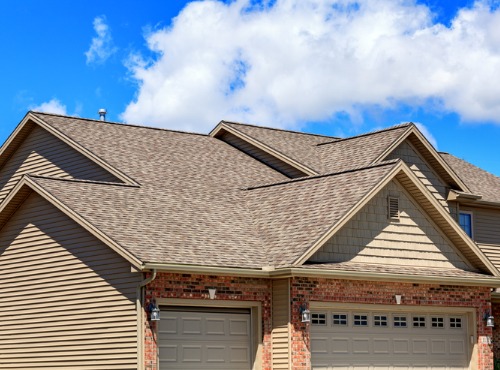 Our Free Quote Policy – There's never any pressure to purchase our roofing products when you request a quote with our company. We will evaluate your roof and provide our expert advice on what you should do next, with no strings attached.
Incredible Financing Options – We understand paying for a roof repair or replacement isn't the easiest for everyone. Thus, we offer affordable financing for any of our roofing projects.
Choice of Warranties – All our shingles and roofing options are covered by one of our three main warranties: our "Good, Better, and Best" program.
Partnering with CertainTeed – Popejoy Roofing is proud to be a CertainTeed Select ShingleMaster. This means we are part of the top 1% of roofing companies with the most stringent credentialing requirements and greater options for extended warranty protection.
Give Our Office a Call
To discuss your options for roofing and whether re-roofing in Champaign IL is the right fit for you, give the professionals at Popejoy Roofing a call today. You can contact us at 217-600-2464, or email us at popejoyroofing@gmail.com. We serve Champaign, Springfield, Decatur, Bloomington, Peoria and all of Central Illinois.