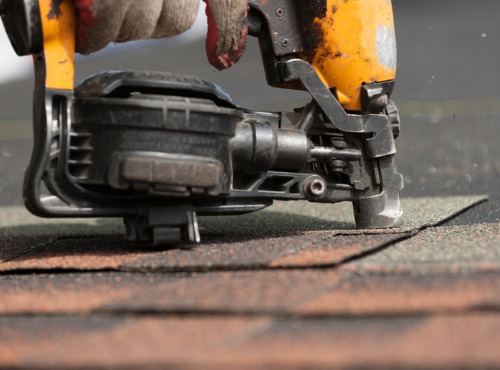 One of the Best Roofing Companies near Champaign IL
Many of us are grateful for the roofs over our heads, but at times, we can forget how much they do for us. From acting as a shield against the elements to keeping us warm and dry, roofs are an essential part of our everyday lives. Unfortunately, this level of protection is only as good as the roof itself. If your shingles are crumbling, curled, or buckling, it's time to seek some seasoned help. Whether you need just a part of your roof repaired, or require total tile replacement, Popejoy Roofing provides the quality and assurance you can count on. Find out why others are calling Popejoy one of the best roofing companies near Champaign IL!
A History of Home Repair
Popejoy Roofing has had the benefit of being in the industry since 2016. This is the year that founder and owner John Popejoy broke ties with another roofing company to set up shop as a small business. With over 25 years of experience in commercial and residential roofing, John brings a wealth of knowledge to every project. Clients can often find him on-site, confirming each job meets the appropriate level of customer care. Client satisfaction has always been the company's top priority, and it is just one of the many reasons customers consider Popejoy among the best roofing companies near Champaign IL.
The Benefits of Partnering with Popejoy
Beyond the company's strong commitment to client care, there are many other reasons to partner with Popejoy Roofing. These include but are not limited to licensing, warranty, affordability and transparency.
Licensing

When a company meets the standard requirements of a state, they can apply for a license that distinguishes them as an industry professional. At Popejoy Roofing, we are not only licensed but also bonded and insured. This means that in the unfortunate event of an accident, we have your back.

Warranty

In addition to ensuring your safety on site, we also want to make sure your roof serves as a reliable source of protection for years to come. Because we are confident in our craftsmanship, we offer a free 10 Year Warranty on all services except repair. In addition to this guarantee, we also provide contracts on other services that operate on a "Good, Better, Best" basis.

Affordability & Transparency

When you ask other companies for a quote, too often the request will come with strings attached. At Popejoy Roofing, we never pressure or persuade our clients into anything they aren't comfortable with. We offer free estimates at each request. If an individual happens to decide that they are no longer interested, we proceed with no questions asked.
Additional Services
Though our primary focus is roofing, we also offer expertise on other kinds of home improvement. Gutter cleaning, deck replacement, and attic ventilation are among some of the services we supply. Are you nterested in receiving work on any of these areas? Call to request a free quote today.
Contact Us
Because a roof's primary purpose is to protect the home and its inhabitants, it's crucial to make sure the structure stands up against the elements. Contact us to see why many consider Popejoy one of the best roofing companies near Champaign IL! You can call (309) 530-4204 to talk with one of our team members today or submit a written request at popejoyroofing@gmail.com.