Among Champaign Roofing Companies, Find the Best
Your roof is one of the most important components of your home. Without a properly maintained roof, you leave you and your family exposed to the elements, and your home at risk for water damage and mold growth. And unfortunately, not all your Champaign roofing companies offer the best service for what they promise. Thus, Popejoy Roofing entered the scene. Our mission is to ensure our clients get the best possible contracting service available to them, with quality materials and complete transparency.
Since 2016, Popejoy Roofing has quickly become one of the best roofing contractors for Champaign IL and throughout Central Illinois. We put effort into hiring the best contractors and are in the top 1% of roofers for having the most stringent credentialing requirements. Thus, you can be confident in the quality of our roofing repair and installation. It's always been the mission of John Popejoy, founder of Popejoy Roofing, to give his clients the best experience with roofers, establishing a customer-centered mentality for his business.
A Roofing Contractor Right for You
There's plenty of half-rate or inexperienced roofing companies throughout Central Illinois, all wanting to sell you a new roof. However, it's essential to be aware of what qualities make a roofing company the best option for you and your family. Otherwise, you'll end up worse off with less than reliable roofing contractors.
Licensed, Bonded and Insured

The most crucial factor in hiring any roofing company is to make sure they are fully licensed, bonded and insured. All three aspects show a contractor is competent as a professional, has earned the trust of bonding companies and can insure homes and individuals in the case of an accident. If any company is missing one of these three components, keep looking for the right contractor.

Available Warranties

If you can't trust a roofing contractor to stand by their work, how can you expect them to produce quality roof repair, replacement or installation? Conversely, if a roofing company is willing to back their work and products via warrantees, you can be more confident in the work they provide. For example, Popejoy roofing offers a ten-year warranty on all work (excluding repairs) and separate warranties on products, known as the Good, Better, Best program.

Straightforward Communication

Often, less than reliable roofing companies may give you the runaround. It may be challenging to secure a quote, or they won't come out to your property or return your calls. Dealing with such contractors can become infuriating for anyone. Thankfully, Popejoy is different. We believe in keeping a constant line of communication between ourselves and our customers. Furthermore, we work to get you a free quote right away, with no additional strings attached.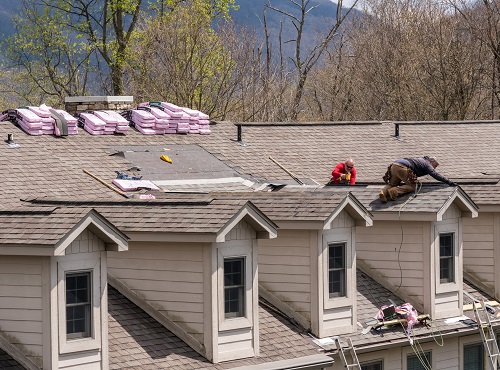 Our Available Services
Being one of the go-to Champaign roofing companies, Popejoy Roofing makes sure to offer a variety of roofing services for our customers to take advantage of. For example, we offer:
Call Our Contractors
Finding the right Champaign roofing companies doesn't have to be difficult when you have the right guidance. Be sure to give the professionals at Popejoy Roofing a call today at 309-530-4204 to request a free quote. Or, you can contact us via our email at popejoyroofing@gmail.com.