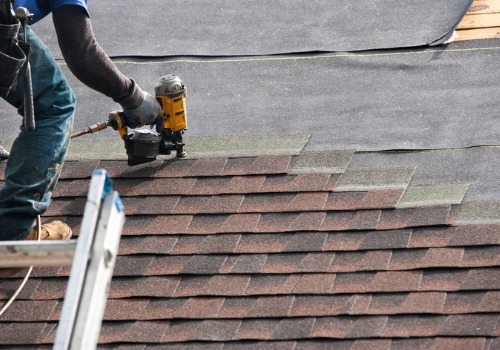 Roofers in Clinton IL When You Need Them
Whether in the heat of the summer or during the coldest days in winter, a roof over your head is one of the most important things you can have. But, if your roof is continually leaking and letting air in and out, how can you expect it to protect you during the worst seasons of Illinois? Truthfully, you can't count on your roof in such a state! However, you don't need to stress about a poorly functioning roof when you have some of the best roofers for Clinton IL right around the corner. It's time to give Popejoy Roofing a call!
With Popejoy Roofing, you are our primary focus. We understand how frustrating it can be to deal with contractors when having to repair your roof; we've been there too! Thus, we strive to offer the best service around, with friendly and highly trained roofing experts. Furthermore, we tailor our work to fit your schedule and budget best. John Popejoy, the founder of Popejoy Roofing, keeps the personability of a small company while offering the expertise of a big-name roofing contractor.
What Our Roofers Can Do
What more does a roofer do for your home or business other than "roofing" it? Roofers, like other contractors, have an incredible skill set that allows them to tackle near any issue your roof might be facing. From identifying the problem to offering the best solution, professional roofers are the best choice when looking to improve your roofing.
Inspection

Any professional roofer will begin with a complete inspection of your roof. From the shingles and flashing, down to the wood supporting your roof, we get to the root of your problem. And, with Popejoy Roofing, we inspect your roof and offer you a quote for free. Furthermore, we identify what the exact problems are and offer solutions that work best for you.

Roofing

When it gets down to it, your roofer is there to improve your roof. Sometimes this entails patching up a problem spot. Or, other times, we may need to tear off your roof and replace it entirely. We also get into more intricate problems, sometimes dealing with the flashing around your chimney or the replacement of rotting wood. A roof may be underperforming for any number of reasons, and we have the experience and skill to handle them all.

And More

While roof repair, replacement and installation are the primary services we offer, we are also equipped to handle other exterior renovations and maintenance. For example, we can help clean and restore your gutters if not draining correctly. Or, we can install new attic ventilation for your home to make sure your interior temperature stays consistent.
How We Set Ourselves Apart
At Popejoy Roofing, we're more than your average roofers for Clinton IL. We strive to provide more to our clients than other roofing companies. Backed by incredible experience and numerous warranties, you can count on our company above the rest.
Malarkey Partner – We are a Malarkey Partner. What this means is we offer popular products like Vista, Highlander and Legacy Shingles. Also we have the ability to offer extended warranty protection with these products.
Licensed, Bonded and Insured – We have all the professional requirements necessary to handle any roofing job. Furthermore, we are covered when it comes to your safety and the safety of our employees.
Good, Better, and Best Program – We offer varying warranties and assurances on all our roofing products. Also, we provide warranties on all our services, excluding roof repair.
Contact Our Office
When you need the best of the best roofers for Clinton IL locals, you can count on the professionals of Popejoy Roofing. Call us today at 309-530-4204 to request a free quote. Also, you can email us at popejoyroofing@gmail.com.