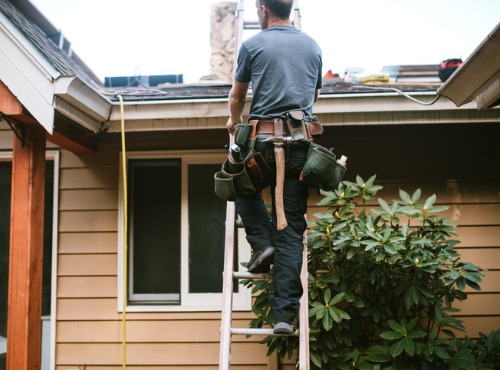 Durable Roofing Solutions near Champaign IL
Weather in the Midwest is unpredictable at best. Even after a particularly wonderful week, elements such as wind, rain, and hail can flood the forecast. To make sure your home stands up against the unexpected, consider partnering with Popejoy Roofing, Inc. We offer installations and repair on residential and commercial roofs, as well as other home improvement services that help serve as a defense against unpredictable weather conditions. Trust Popejoy to care for your roofs near Champaign IL.
A Customer-Centered Company
Popejoy Roofing got its start in 2016 when founder and owner John Popejoy parted ways with another roofing business and decided to use the skills he developed to start his own company. Throughout his time as a small business owner, John has made a point to prioritize customer satisfaction above all. To this day, his commitment to client care is still so strong that he can be found on every roofing job site, conducting each project as efficiently as possible.
Why Work with Us
In our effort to supply customers with the best possible care, we have created a smooth, streamlined process to get clients where they need to go. Among the things that set us apart from competitors in the industry are:
Free Estimates

At Popejoy Roofing, we understand the headache that comes from costly quotes and high-pressure sales situations. To avoid such a scenario altogether, we offer free, no strings attached estimates to all interested applicants. When you work with us, you can expect a document outlining the project details, price, and payment policies. And since estimates are limited to client needs alone, you can trust your quote to reflect the scope of work accurately.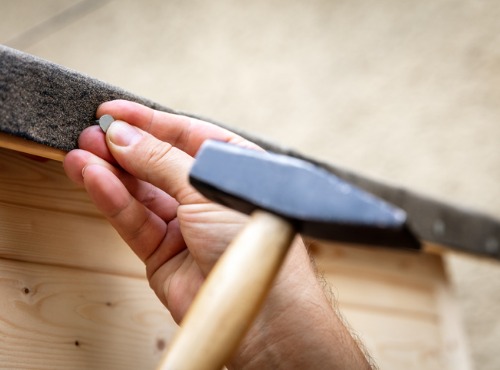 Preliminary Protection

Popejoy Roofing is licensed, bonded and insured. In a nutshell, our company meets the professional qualifications to work on residential and commercial roofs near Champaign IL. In addition to this, we fulfill the proper criteria to receive protection from a bond. Bonds ultimately insure us in the event of an accident. Unfortunately, not all businesses are licensed this way, and as a result, utilize the homeowner's insurance instead. This often creates an unnecessarily stressful environment for both the company and the client.

Ten Year Workmanship Warranty

You want your roof to last a long time, and so do we. Believe it or not, issues arise from improper installation far more often than they do from manufacturer malfunctions. At Popejoy Roofing, we stand behind our work to ensure every project receives the attention and care it deserves. Should an individual come across an issue with the craftsmanship, we offer a free ten-year warranty on all services except roof repair. We also evaluate other areas of home improvement on a "Good, Better, Best" basis. For more information on our warranty, get in touch with us today!
Contact Us
For reliable installations and repair on roofs near Champaign IL, call (309) 530-4204 or fill out a form to request a free quote today. For additional comments and questions, feel free to contact us at popejoyroofing@gmail.com.