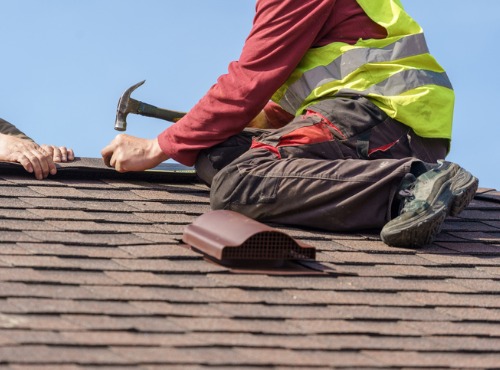 Only the Best Roofing Contractors for Clinton IL
One of the most basic necessities, a roof over your head, is useless if your roof is old and leaky. With time and weather, your roof can undergo significant changes that severely affect its ability to protect you and your family. However, poorly functioning roofing isn't a problem with the right roofing contractors for Clinton IL. And when you want the best and most affordable roofing service around, look no further than Popejoy Roofing.
At Popejoy Roofing, you can trust us to protect and improve your home! Working with both residential and commercial properties, we offer products and services backed by extensive warranties. Furthermore, our contractors are licensed, bonded and insured, so you know we take your time and safety seriously. With over 25 years of roofing experience under our belt, you can rest assured we can repair, install or replace your roof with the utmost efficiency.
Why Pick Popejoy?
With so many roofing companies available around Clinton and Champaign, why pick Popejoy Roofing? For one, we set ourselves apart from our competitors. We strive to employ the best work in our industry with an added focus on customer support.
Licensed, Bonded and Insured

You might hear companies say they're "licensed, bonded and insured," but what does it mean to you? It means we have the experience and education needed to provide you with the best possible service. Furthermore, being bonded and insured means you are covered if accidents occur. If a company lacks the proper insurance, you might be liable if workers are hurt on the job.

Local Service

While you may be able to find a contractor anywhere in the Central Illinois area, the ones closest to your home or business are always the best choice. For example, if repairs or follow up maintenance is needed, our contractors can be there right away. Also, we know the local market better than anyone else. Thus, we can offer the most accurate pricing for your area.

Provide Only What You Need

There are plenty of roofers who will try to get you on the line for much more than your roof needs. What might need a simple patch, some contractors might try to sell you a complete roof replacement. However, with Popejoy, we will never oversell our service to you. After a free inspection and quote, we will offer exactly what we feel is best for your roof and budget.
Our Available Services
As one of the go-to roofing contractors for Clinton IL, we offer a variety of services to improve the exterior of your home. Moreover, we believe in tailoring our services, pricing and financing to each client's situation. Examples of what we offer include:
Give Us a Call
One of the best roofing contractors for Clinton IL is only a call away! Get in touch with the experts at Popejoy Roofing today. You can contact us at 309-530-4204 to request a free quote. Also, you can email us at popejoyroofing@gmail.com.