What Questions Should I Ask Roofing Contractors in Pontiac IL?
Popejoy Roofing knows that you may not know what to ask roofers in Pontiac IL. If you have never hired a roofer, it can feel overwhelming. Roofing does not come cheap. So, you want to make sure you are getting the most for your money. You want to know that roof repair or roof replacement gets handled by qualified professionals who offer the best products.
Our company understands that you want to feel confident that you are hiring a qualified commercial or residential roofing contractor. For that reason, we provide only licensed, bonded, and insured roofers. Furthermore, our company offers you some of the best roofing products on the market like Vista, Highlander, and Legacy shingles. These products bring you up to 30 years of warranty. Plus, we also give you a 10-year workmanship warranty. Thus, we will fix any problems you encounter with our labor for free.
We want to help you since not all contractors are honest and upfront about policies and pricing. So, we have compiled lists of questions below for you. Contact us now for more information or a free quote.
Company Background Questions
With reputable roofing contractors in Pontiac IL, you will find it easy to get answers about their roofing company. For instance, most dependable roofers include company background information on their websites. Proceed with caution when it comes to roofers operating without a dedicated website that gives you fast and easy reference information about the business. Most importantly, avoid working with any contractors who will not answer the following questions:
How many years has your company been in business?
Is your company located nearby?
How many workers are your employees?
Will you use subcontractors?
Is there a charge to get an estimate?
Will I have to sign a contract with your company right away?
What shingle products do you use?
Do you guarantee your workmanship?
Does your website provide any customer reviews?
Are your contractors qualified, bonded, insured, and licensed?
Popejoy Roofing makes it fast and easy to get answers to these questions and more. Plus, we never charge for any quotes we provide. If you would like a free quote, we will respond within 1 to 2 business days of your request.
Roofing Services Questions
The length and cost of your roofing products and services should not be a mystery. So, make sure to get these and other important answers from roofing contractors in Pontiac IL. These are some of the most important questions to ask:
What do you do during a roof inspection?
How long will it take you to inspect my roof, give me an estimate, and complete my roofing project?
How long do you honor your estimates?
Who supervises roofing projects?
What kind of damage separates repairs from replacement?
How much will a new roof cost me?
Who will act as a point of contact during the project?
What do you do to protect my home and landscaping from damage?
How long will work get delayed if there is bad weather?
Who is responsible for cleaning up after work gets completed?
Popejoy Roofing makes it quick and simple to get answers to these questions and more. Give us a call at 217-600-2464 for more information.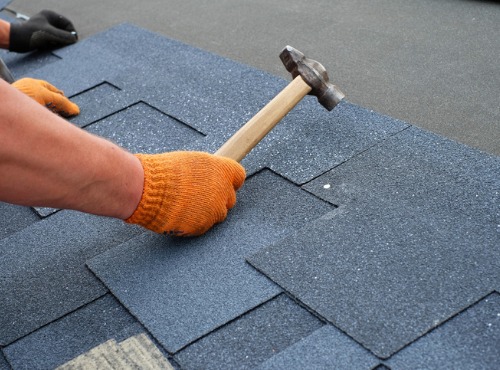 Contact Our Roofing Contractors in Pontiac IL
Popejoy Roofing provides the best quality products and workmanship as top roofing contractors in Pontiac IL. Count on us for affordable roofing solutions and reliable warranties. We specialize in the maintenance, repair, and installation of both commercial and residential roofing.
Unlike some other contractors, we also have extensive experience with commercial flat roofs. Plus, we offer other specialty services such as attic ventilation systems, gutter cleaning. Contact us through our online contact form now or call today at 217-600-2464 to receive a free quote.