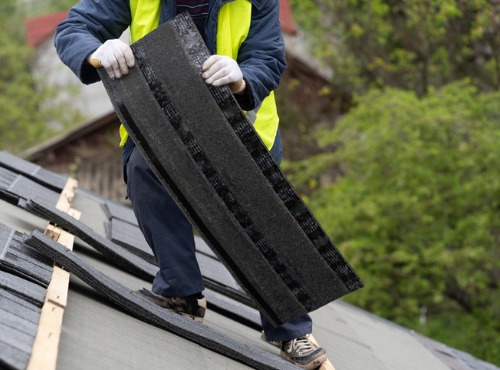 Best Local Contractor for Residential Roofing in Gibson City IL
Popejoy Roofing is the best local contractor for long-lasting and affordable residential roofing in Gibson City IL. If your home needs roof installation or roof repair, let our reliable roofers do the work. Our roofing experts are licensed, bonded, insured, and trained to provide superior workmanship. Plus, we are a Malarkey premium installer who offers some of the best shingles in the roofing industry. That means you receive products from top manufacturers like Vista, Highlander, and Legacy. Plus, our partnership with Malarkey allows us to offer you the warranties for up to 30 years!
Our team uses more than 25 years of experience with residential and commercial roofing to provide superior service. Our owner supervises all our job sites to ensure that workmanship will exceed your expectations. Plus, we always provide courteous and prompt communication. For example, we respond within one to two working days when you request an estimate. If you would like a free quote, call our roofing experts now at 217-600-2464 or send us an email with our online contact form.
Quality Roofing Protects Your Entire Home
Buying the best replacement residential roofing in Pontiac IL requires both top roofing products and services from a qualified contractor. Throughout your buying process, you must understand the role and importance of the roofing company you choose and the products they use. Popejoy Roofing offers superior services compared to other roofing companies because we work beyond earning your business. All shingles get nailed by hand to ensure proper placement and depth. In addition, we partner with Malarkey so that you receive products that outperform shingles offered by other contractors. Consequently, you get the best products and workmanship on your replacement roofing.
Warning Signs You Need Services for Residential Roofing
If your home has you concerned about your residential roofing in Gibson City IL, there are a few symptoms to look for to see if you have a problem.
Damp or rotted areas develop on your roof.
Interior walls and ceilings start to get water spots.
Your shingles start to peel, blister, warp, or crack.
Large sections of your roofing materials are missing or contain damaged shingles.
Get the Best Roof Warranties
With our products for new residential roofing in Gibson City IL, you get materials that will last. We offer products with some of the best warranties in the roofing industry. In fact, you receive shingles that come with up to 30 years of protection. Plus, we guarantee all workmanship we provide during the installation process. Thus, we will fix any problems created by our labor that you notice for free if something happens.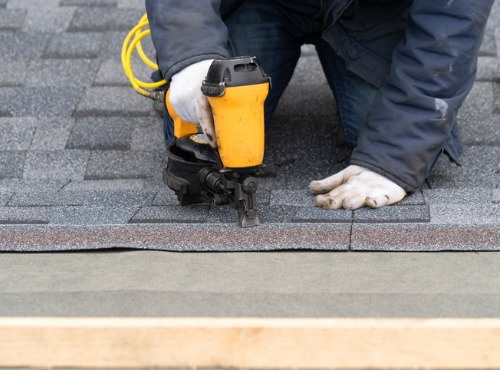 Fast Estimates for Residential Roofing in Gibson City IL
Do you ever get tired of making repeated calls to roofing contractors without hearing back from them? You will not need to worry about that with Popejoy Roofing. When you give us a call or email us a request for a quote, we will respond within 1 to 2 business days. So, call our roofing experts now at 217-600-2464. We are standing by to provide you with some of the best roofing services in Central Illinois.