Select the Best Roofers for Central Illinois
When it's all said and done, the roof might be the most crucial part of your home. Your roof is what keeps you safe, warm, dry and comfortable, no matter the time of year. And when your roof starts to go bad, you notice right away. Thus, it's crucial to hire roofers in Central Illinois that offer the best roofing service. And thankfully, you don't have to look too far for such contractors. Popejoy Roofing has the dedication and experience you're looking for in professional roofers.
Popejoy Roofing has come a long way to provide you with the exceptional service we offer. John Popejoy, the founder of Popejoy Roofing, started this company with a vision of providing a better roofing experience. His work and experience previous with Corn Belt Roofing, LLC inspired John to begin his own company, where you can expect the best in customer satisfaction. Above all else, we are a family-owned and customer-centered business led by highly trained professionals.
When You Might Need Help from Roofers
From weather disasters to winter preparation, there are numerous reasons why you might want a professional to inspect, repair or replace your roof. And no matter the reason or the level of assistance you need, Popejoy Roofing is ready to jump in and help.
Major Accidents

From heavy storms in spring to severe ice in winter, weather can get rough in Central Illinois. And while your roof is built to protect you, the elements can take their toll on your home's exterior. It can be a simple issue like blown off shingles or something more severe like a tree falling on your roof. And for these scenarios, and more, you want roofers in Central Illinois you can rely on.

Old Age

Whether you've lived in your home a long time or you're purchasing an older home, it might be a good time to have your roof inspected. Depending on the quality of work and the materials used, your roof can last anywhere from 20 to 30 years. And sure signs, like wood rot, leaking or drastic temperature changes, indicate your roof might be wearing down. If your roof has exceeded its expected lifespan, call on our professional roofers to take a look.

Seasonal Prep

While you should expect your roof to protect you all year long, there are certain seasons where roof repair or replacement becomes challenging to perform (i.e., winter). And if you have any suspicion your roof might be facing integrity issues, you ought to have a roof inspection before the cold and snow hits. The last thing you want to happen is emergency roof repair during the dead of winter.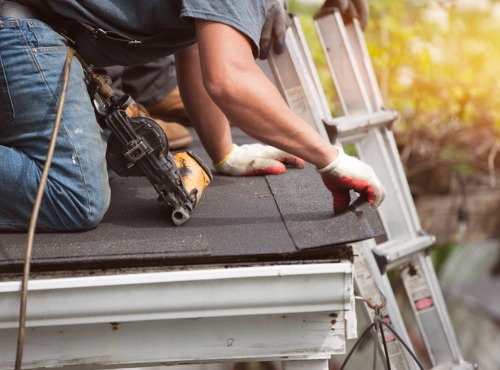 What Our Team Can Do
When you hire Popejoy Roofing, you can expect a full range of roofing services to be available for your home or business. We strive to offer the best materials coupled with work done by experts in the roofing industry. For example, some of the services we offer include:
Call Our Office
When your roof is old, damaged or needs inspection, it's time to call the roofers Central Illinois relies on: Popejoy Roofing. Learn more about our company and services by calling today at 309-530-4204 for a free estimate. Also, you can email us at popejoyroofing@gmail.com.