Find the Best Roofers near Champaign IL
Searching for a new roofing company can be a bit of a hassle. You have to consider things such as cost, quality, safety, and seasonal weather conditions. In addition to this, there is no trial basis for roofing, which means you really have to do your research. Otherwise, you run the risk of recruiting unqualified individuals that specialize in shoddy repairs and inflated price points. To avoid such a scenario, partner with one of the best roofers near Champaign IL. At Popejoy Roofing, we offer competitive prices and quality assurance in both home and roof repair.
A Family-Based Company
Popejoy Roofing is a family-owned business that specializes in residential and commercial roofing. Founder John Popejoy has been in the industry for 20 years but has only operated as a small business owner since the company got its start in 2016. Like other employees of family-owned businesses, John brings passion to every project, accompanying each job to ensure it receives the level of care and attention it deserves. Since client satisfaction is at the forefront of everything we do, many customers consider Popejoy to be one of the best roofers near Champaign IL.
Know Which Roofing Service You Need
Inspections, repair, replacement—these intimidating terms can often turn people off. With a proper understanding of each process, however, you'll be able to tell which product or service works best for you.
Roof Inspections

Damaged or deteriorating shingles can affect anything from your energy bill to the internal structure of your house. Because other factors contribute to these issues, it can often be challenging to trace the cause back to its real source. To avoid costly and unnecessary internal improvements, get your roof inspected on a bi-annual basis. Even a partial roof repair can save you lots in the long run!

Roof Repair

A partially weathered roof will only call for some minor repairs. If only one section of your roof has suffered from hail or wind damage, our team will remove the damaged shingles and patch up each area to preserve your roof's longevity.

Roof Replacement

In contrast to a roof that only requires repair, a roof in need of total tile replacement will often show far worse signs of wear. If the vast majority of shingles are sagging, cracked, or crumbling, you may need a whole new set. While the causes can range from age to severe storm damage, our staff's level of commitment will remain consistent on each job.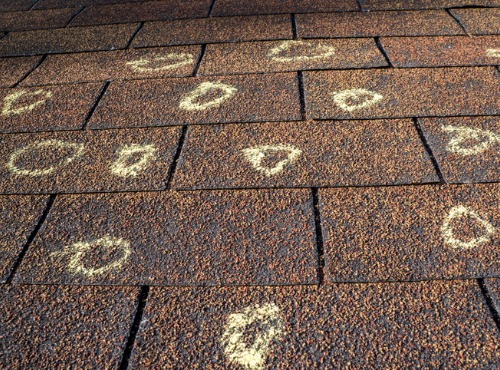 If you are still unsure which roofing solution meets your needs, call to get a free quote. Our team of talented professionals will only recommend what's essential to your specific situation, so contact us today!
Contact Us
If you're looking for the best roofers near Champaign IL, contact Popejoy Roofing, Inc! Call us at (309) 530-4204 or fill out a form online to receive a free estimate. Our team is also responsive to emails, so write to us at popejoyroofing@gmail.com with any additional questions or concerns.