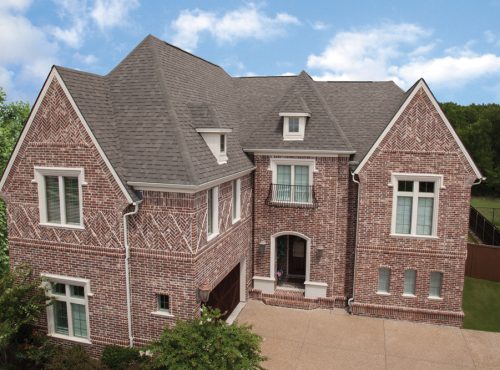 What is the Best Residential Roofing in Moultrie County IL?
Popejoy Roofing offers some of the best products when it comes to residential roofing in Moultrie County IL. Our partnership with Malarkey Roofing allows us to provide you with shingles that outperform standard roofing solutions. The Legacy, Highlander, and Vista shingles from which you can choose come in a variety of colors and offer the following benefits:
Shingles with up to 30 years of warranty.
Better protection against water leaks due to twice the rain seals on the shingles.
Shingles that stay in place during storms due to improved bonding to adhesives.
The best rating for protection against hail damage of any shingle products.
Installing a standard-sized roof with these shingles diverts 5 tires and 3,200 plastic bags from landfills. The impact on the environment is equivalent to planting two trees.
Our residential roofing services come highly recommended by homeowners in your community with 5-star customer reviews. We are rated among the best companies for Central Illinois roofing services including roof installation, roof repair, and roof maintenance. Request a free estimate or consultation today through our online contact form.
Our Service Area in Moultrie County IL
Popejoy Roofing provides skilled contractors, the best quality products, and superior workmanship on residential roofing in Moultrie County IL. Give us a call if you need roof services in any of the following communities:
Sullivan IL
Arthur IL
Lovington IL
Lake City IL
Bethany IL
Gays IL
Allenville IL
Dalton City IL
Why Choose Popejoy Roofing for Roofing Services?
Well, we provide you with many excellent benefits that you may not get with other contractors handling residential roofing in Moultrie County IL. For starters, our contractors are all licensed, bonded, and insured. So, you receive qualified pros trained how to properly install, repair, or maintain your roof with us. In addition, we offer you several guarantees. Along with the shingles that come with an industry-best 30-year warranty, we also guarantee our workmanship. As a result, we will fix any issues caused by our work for free! In addition, we offer these other tremendous benefits:
Superior Communication and Customer Service – You may find it difficult to get a reply when you request help from some roofing contractors. However, Popejoy Roofing will respond within 1 to 2 business days when you request a proposal or estimate for roofing services. We put everything in easy-to-understand terms, outlining the job scope, payment policies, cost of the project, and cleanup responsibilities.
Specialty Roofing Services:With more than 25 years of roofing experience, our contractors work hard to offer you a greater return on your investment. Consequently, we offer specialty services that upgrade or maintain your home like the following:
Request a Free Quote on Residential Roofing
Popejoy Roofing will not hold up your shopping experience when you need a free estimate on residential roofing in Moultrie County IL. We will make it our priority to get a written quote back to you within 1 to 2 business days. Plus, our owner John Popejoy assures quality work by supervising projects at each job site. Give us a call now at 309-530-4204 or use our quote request form to get in touch today! We also provide commercial roofing in Moultrie County IL.