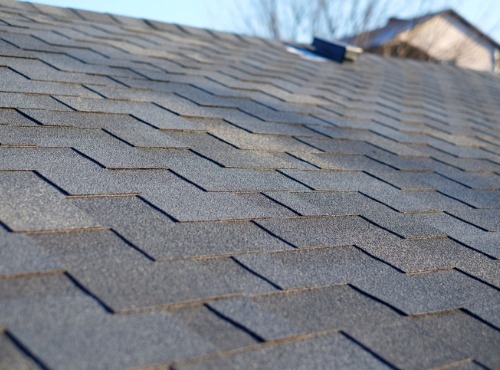 Serving Locals with Residential Roofing in Clinton IL
If there's one thing you want when you need residential roofing in Clinton IL, it's a roofer you can trust. A local roofing company with the skill and experience to repair portions of your roof or replace it entirely is what you need. Not to mention, roofing contractors who offer excellent warranties, financing options and have all the appropriate credentials should be a primary concern in your hunt for professionals. And thankfully for you, Popejoy Roofing is just the company you've been looking for.
Since 2016, Popejoy Roofing has been serving clients throughout Clinton, Champaign, Urbana and the surrounding communities. Although we started our company four years ago, our team has over 25 years of combined experience in the roofing industry. Also, John Popejoy, founder of Popejoy Roofing, spent a large portion of his career as a partner of Corn Belt Roofing, LLC, further building his experience as a roofer and business owner. You can be confident and the work we provide for our customers.
What Should You Look for in Your Roofing?
With a new roof, you're looking for aspects that will benefit you for years to come. The best roofs are the ones you don't have to think about. And with Popejoy Roofing, our mission is to give you peace of mind with the best roofing products on the market.
Little Maintenance

A decent roof should require little to no maintenance to keep it looking good and functioning how it should. Materials like asphalt and wood may require some maintenance over time, but slate and metal roofing are resistant to most weather and temperature.

Resistance

Speaking of resistance to weather and temperature, your roof should be able to withstand the elements. When living in a state like Illinois, where our weather can often be unpredictable, your roof ought to protect your home from near anything. And all our roofing products are known for their incredible protections against wind, hail, ice, snow and debris.

Energy Savings

The challenge of any homeowner is to keep a consistent temperature in their home. And while there are many contributing factors to potential air loss for your house, your roof could be a significant factor. However, with a roof from Popejoy, you are getting the most energy-efficient products on the market. Our roofs reflect heat away during the summer and keep heat in during the winter, helping you conserve energy and save money.
Select Services for Your Roof
It takes the right team of contractors to provide superior residential roofing in Clinton IL. And, lucky for you, Popejoy Roofing is that team of contractors! We offer extensive roofing services to keep your home safe, comfortable and protected. For example, we provide:
Call Our Office
Let Popejoy Roofing lend a hand when you next need to repair or replace your residential roofing in Clinton IL. To learn more, call us today at
309-530-4204 for a free quote. Also, you can contact us online at popejoyroofing@gmail.com.