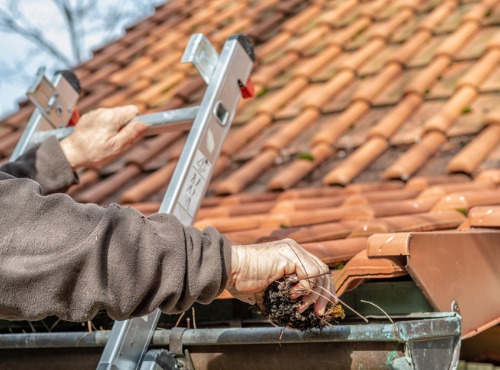 Maintain Your Home with Proper Gutter Cleaning in Urbana IL
It's once again time to check your gutters for leaves and debris. And while admittedly this isn't an enjoyable job, someone (whether you or a professional) has to do it. Otherwise, there may be more severe consequences for your home later down the line. However, if you know you're too busy to do it yourself or want to ensure it's done right, you can schedule professional gutter cleaning in Urbana IL. The experts at Popejoy Roofing Inc. can take care of gutter cleaning for you.
Popejoy Roofing has spent years in the roofing industry, repairing, maintaining and installing new roofs and roof related products. And your gutter system is just as crucial to protecting your home as your roof is. Gutters provide a convenient and effective way to direct water away from the top, sides and base of your home, not to cause water damage. However, if your gutters are clogged up with leaves and debris, they won't be able to function as they should.
Questions Asked About Gutter Cleaning
There's plenty to be concerned about with your gutters, and most folks want to know more about how it affects them and their home. Thankfully, Popejoy Roofing is well versed in gutter maintenance, repair and cleaning. We can provide you with the answers you're looking for.
Should You Clean Gutters Yourself?

Many individuals opt to perform DIY gutter cleaning for their homes. And, admittedly, this is one of the few tasks you can perform without the help of a professional. However, there are risks you avoid when you employ expert help. For example, our team possesses more efficient cleaning tools you may not have access to. Also, it's safer to let professionals get on your roof rather than doing it yourself. Finally, we can provide a more thorough clean than you might be able to do yourself.

Why Should You Have Your Gutters Cleaned?

>Gutter cleaning might seem inconsequential in the overall picture of home care. However, your gutter system has more of an impact than you might initially think. Gutters work to carry away the water that slides off your roof. However, if your gutters are clogged, water will pool in them and begin to flow over the sides. This overflowing water will fall down the side of your house and to its foundation, where your home is more vulnerable to water damage.

What Can Be Done to Decrease the Chances of Clogged Gutters?

Besides having yearly gutter cleaning in Urbana IL performed by professionals, there are other ways to reduce the debris that may fall into your gutter system. First, you should ensure there are few hanging trees or branches over your home. This will help to eliminate sources of dead leaves falling into your gutters. Second, you can invest in gutter guards. While you still will need to ensure your gutter guards aren't covered, this is an efficient way to prevent lengths of gutters and downspouts from clogging.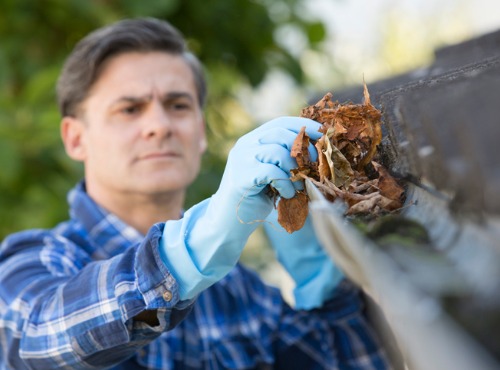 Roof Care When You Need It
After we care for your gutters, Popejoy Roofing can apply our services to maintain your roof. From repairing shingles to installing completely new roofing, we know how to protect your home best. Furthermore, you can count on our services with our incredible warranties and our licensing, bonding and insurance. What we offer includes:
Call Us Today
Gutter cleaning in Urbana IL is an integral part of upkeep for your roof and home. To get the professional help you need, call Popejoy Roofing Inc. today. You can contact us at 309-530-4204 to schedule a free quote. Also, you can email us at popejoyroofing@gmail.com.