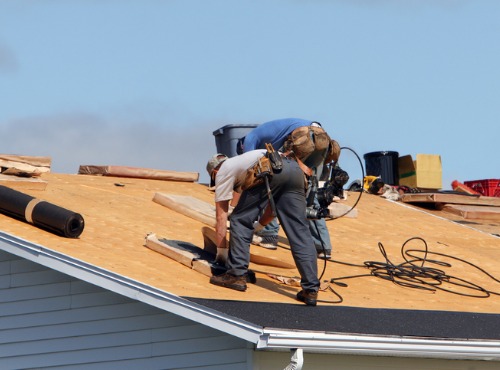 When Should I Call Roofing Contractors in Gibson City IL?
Popejoy Roofing knows that you may find it difficult to figure out when you need to call roofers in Gibson City IL. Roof repair or roof replacement come at a significant cost. So, you want to make sure you are getting the best return on your investment when you call contractors to fix or replace your roof. If you have never had to hire a roofing contractor, it can get overwhelming. After all, you are not a roofing expert. So, you do not know what separates significant damage from minor repair.
Popejoy Roofing contractors contain over 25 years of combined experience when it comes to residential and commercial roofing. All our roofers are licensed, bonded, and insured. As a Malarkey partner, our company also offers only the industry's best shingles from Vista, Highlander, and Legacy. Thus, we know quite a bit about roofing. We can inspect your roof, offer suggestions, and inform your decision on what products and services you need. If you would like some assistance, call 217-600-2464 or contact us online to request a free quote or more information.
Is It Time for a New Roof?
Are you being kept up at night by a leaky, damaged, or aging roof? If so, request a complimentary inspection from our roofing contractors in Gibson City IL. We will send our roofer out to provide you with advice on whether you need roof repair or roof replacement. Make sure to give us a call if you notice any of the following:
You see wet spots on in crawl spaces, in your attic, or on ceilings.
Chimney masonry is starting to crack.
Your shingles become curled, buckled, cracked, or fly off your roof.
Blister spots appear on your shingles.
You see that shingles are missing granules or get discolored.
Shingles become spongy to the touch.
Water begins to pool on your roof or eaves.
You notice flashing
If you see any problem roof symptoms, contact Popejoy Roofing right away. Also, make sure to get a roof inspection after your existing roof gets more than 20 years old. Roofs that old can develop leaks into the attic that you may not see or notice. Those kinds of leaks can create costly damage to wood under your shingles, your attic, ceilings, and walls.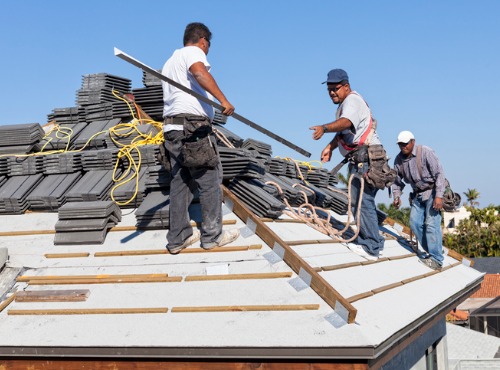 How Long Do Roofs Last?
Even the best roofing products will eventually wear out and leave your house vulnerable to water damage. However, you can get more useful life out of your roof by using qualified roofers who install only premium roofing products the right way.
With us, you get shingles that come with available 30-year warranties. Plus, we offer a 10-year warranty on our workmanship. Consequently, we will come out to take care of any problems you encounter with your roof because of our labor. As a result, a new roof from Popejoy Roofing will protect your home for more than 20 years. It could last even longer with regularly scheduled maintenance.
Contact Our Roofing Contractors in Gibson City IL
Popejoy Roofing offers the best products and services from top roofing contractors in Gibson City IL. With us, you get products and workmanship with years of warranty protection. Thus, you can rest assured that you get the most for your money. For a free estimate, give us a call now at 217-600-2464 or contact us online.