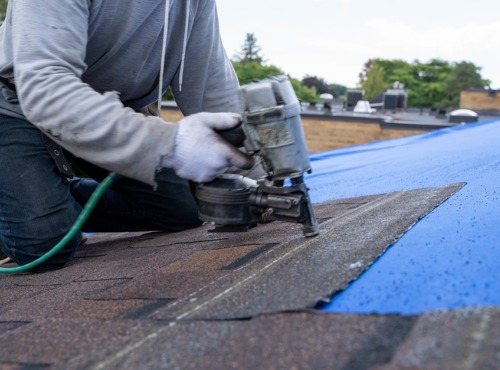 Top Commercial and Residential Roofers in Fisher IL
If you are looking for the best 5-star rated roofers in Fisher IL, make sure to get in touch with Popejoy Roofing. Our contractors handle roof maintenance, roof repair, and roof replacement for residential and commercial customers. As a Malarkey partner, we offer premium products like Legacy, Highlander, and Vista shingles. In addition, we separate our roofing company from the competition by offering you more value with the following benefits:
25 years of roofing experience
Shingles that come with up to 30 years of warranty
10-year workmanship warranty
Licensed, bonded, and insured roofers certified to perform quality workmanship
John Popejoy, our owner, present at all projects to provide quality assurance
A response within 1 to 2 business days when you request a roofing estimate
Written project proposals that clearly outline information on pricing, payment policies, warranty, and responsibility for cleaning up
Experience with specialized commercial roofing, including flat roofs
For a free quote, contact us today. In addition to roofing services, we also offer flashing repair, chimney flashing and repair, gutter cleaning, and attic ventilation systems.
Roofing Maintenance
You can extend the life of your existing roofing materials with inspections and maintenance services from roofers in Fisher IL. Our experienced contractors can identify any obvious or underlying roofing issues. Then, they can quickly remedy the situation before it costs you thousands of dollars. Also, you may not be aware, but many roofing material manufacturers require annual inspections and maintenance. Without proof of annual inspections, you could lose warranty protection. So, make sure that doesn't happen with help from Popejoy Roofing.
Roofing Repair
Do not ignore warning signs that you need repair services from roofers in Fisher IL. Some of the most concerning symptoms that you have a roof in need of repair include:
Algae Growth – Dark spots on your roof typically mean that you have an algae problem. This vegetation will damage and discolor your shingles. Plus, it means you have too much moisture on your roof with water likely seeping into your property.
Cracked or Missing Shingles – Cracks or missing sections of shingles highlight areas where your roof no longer provides protection from the elements for your property. Water will leak into those areas. Plus, your property will lose energy efficiency because hot or cold air moves freely from outside to inside your property.
Damage to Walls, Ceilings, and Floors – If you notice spots on your ceilings, rotted wood, or damaged flooring, you have leaks in your roof. Without fast action, you could end up spending thousands of dollars to replace wood components, insulation, ceiling tiles, and flooring inside your property. That is additional expense on top of what you spend to repair or replace your roof.
Increased Energy Expenses – An unexpected spike in your energy bill can point to roofing damage. Compromised roofing materials will not keep out hot air during the summer or cold air during the winter. Consequently, you will pay big time to cool or heat your home.
Replacement Roofing
If your existing roof is 20 years old or older, you should contact our roofers in Fisher IL. A roof that old will no longer provide the type of energy efficiency you need to lower power bills. Plus, older roofs can cause you to pay more for home insurance. In some cases, insurance companies will place a rider on your home insurance policy requiring you to pay all or almost all the cost for roof replacement.
In addition, your roof could contain small leaks that will cause damage to wooden underlayment and interior ceilings, walls, and floors. If that happens, you risk a big bill for mold remediation or replacement of wood components, insulation, ceiling tiles, and flooring.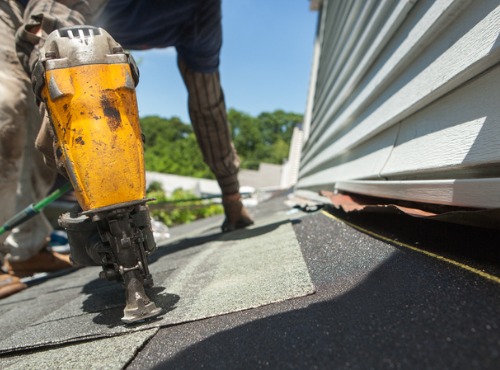 Contact Roofers in Fisher IL
Popejoy Roofing will act quickly to provide you with a written proposal when you request work from our roofers in Fisher IL. Give us a call at 217-200-2464 to request your free estimate. For specific questions or more information about our company, use our online request form. Our company does make attractive financing options available. Plus, you can even design your own roof!