Roof Repair in a Flash: Call Us for Commercial Roofing in Champaign IL
Our roofs do so much for us. They support the internal structure of a building and provide protection from exterior elements. When wind, rain, or snow descends on a residence, it is a roof that keeps individuals safe and sound. Thus, it is essential to have the area inspected routinely to ensure it is in top shape. At Popejoy Roofing, Inc., we provide thorough examinations through our services for commercial roofing in Champaign IL. In addition to inspections, we also offer high-quality repairs and replacements. If you are looking for a fast and professional roofing job, then call and talk to the people of Popejoy today!
The Popejoy Promise
One of the things that makes us different from other roofing contractors out there is our client-centered approach. As a company that truly values our customers' interests, we strive to be transparent about pricing, giving free and accurate estimates upfront. Beyond transparency, we also aim for quality in everything we do. When we replace a roof's shingles, we install them with careful attention to detail, supplying a workmanship warranty to further demonstrate our commitment to excellence. To learn more about the advantages of working with us, head on over to our Why Hire Us page today!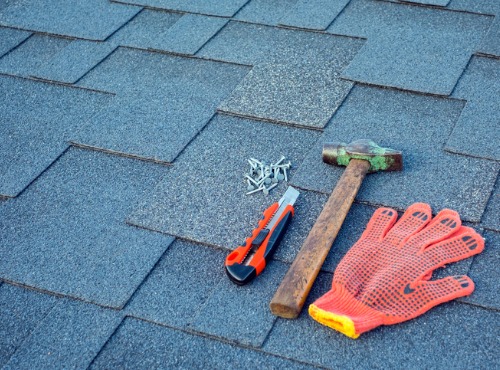 Additional Services
At Popejoy Roofing, Inc., we like to think of ourselves as a one-stop-shop for commercial roofing in Champaign IL. Beyond installations, repairs and replacements, we also offer the following roof-related services:
Gutter Cleaning
Flashing Repair
Deck Replacement
Chimney Flashing & Repair
Attic Ventilation Systems
Talk to Our Team
As you can see, the Popejoy team can tackle almost any task involving commercial roofing in Champaign IL. To schedule any of the services mentioned above with us today, call (309) 530-4204 or submit your information through our online form. We also respond to emails at popejoyroofing@gmail.com. So feel free to message us there as well.