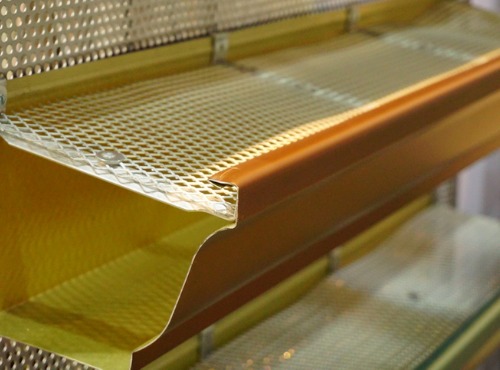 Don't Go Without Gutters in Clinton IL
In Illinois, what's the one thing most homes can't go without? If you guessed gutters, you'd be right! While states with dryer climates don't necessarily need gutters for their homes or businesses, Illinois' climate makes gutters necessary for most families. Furthermore, ensuring your gutters are the best available and properly functioning all year round is a must! Thus, for help with your gutters in Clinton IL, you need the expert services of Popejoy Roofing Inc.
At Popejoy Roofing, we dedicate our time and effort to ensuring the residents of Clinton, Champaign, Urbana and the surrounding communities receive the best roofing products and services. And with your gutters, we offer the care and service you need to keep your home protected from the worst of rain and snow. There's no doubt your home needs a functioning gutter system, and we're just the contractors to set you up with the best available gutters and gutter accessories.
How Can We Support Your Gutter System?
Just the same as any part of your home, an improperly maintained gutter system will fall into disrepair and cause you further woes down the line. However, with the services provided by Popejoy Roofing, we can make sure your gutters are always functioning as they should.
Gutter Installation

Gutters will become old, dented, bent and rusted after years of use. And if you don't do anything about this, water will begin leaking from your gutters or pooling in areas, causing more problems than you can contend with. In such scenarios, you ought to update your gutters. And with Popejoy, we offer options for gutters that are more in line with modern trends, such as seamless gutters.

Gutter Cleaning

The struggle with maintaining your gutters is ensuring they stay clean and clear of debris all year long. The build-up of leaves, dirt and other materials can lead to clogging, water pooling, overflow and eventual water damage. Thus, it's so crucial to have your gutters cleaned on an annual basis. And with our tools and experience, we can clean your gutters better than other "DIY solutions."

Gutter Protection

If you live in an area that's continually throwing debris into your gutters, even after a thorough cleaning, you might need extra protection for your gutter system. Thankfully, Popejoy Roofing offers an efficient solution through gutter guards. Gutter guards keep the worst of debris from falling into your gutters and stopping the flow of water. Additionally, they reduce your need for gutter cleaning (however, you'll still need to have them cleaned every so often).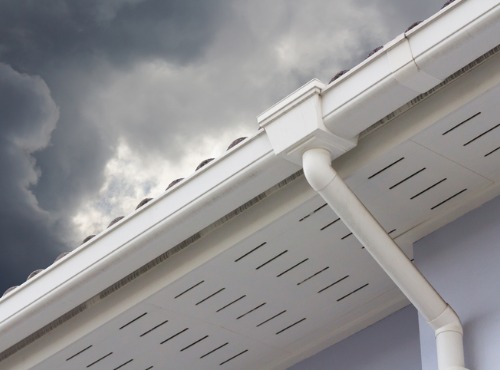 The Roofing Experts You Need
More than your gutters in Clinton IL, Popejoy Roofing puts significant effort into caring for your roofing. With warranties on our products and services, free quotes with no-strings-attached and a dedicated team of service professionals, you can be confident in the work we provide. For example, our services include:
Call Today
When it comes to gutters in Clinton IL, Popejoy Roofing Inc. is the right contractor to call. You can contact us today at 309-530-4204 to schedule a free quote. Also, you can email us at popejoyroofing@gmail.com.