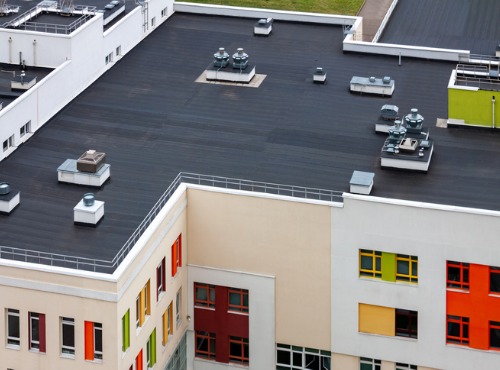 Top Local Contractor for Commercial Roofing in Macon County IL
Not all general roofing contractors have experience with commercial roofing in Macon County IL. To get the best results, you need professionals with the expertise and a company that can provide the best roofing materials on the market. So, count on Popejoy Roofing for all your commercial roofing needs. All our contractors are licensed, bonded, and fully insured to perform commercial roofing installation or repair services. Plus, our company partners with Malarkey as a provider of premium products. Thus, you get the best roofing materials from Vista, Highlander, and Legacy.
With 25 years of experience in the roofing industry, Popejoy Roofing is a trusted local service provider for residential and commercial roofing. Our owner ensures our job sites maintain high quality craftsmanship by supervising all work. In addition, all our roofers are in-house crew and not subcontractors, so you get licensed roofing professionals. Plus, we communicate effectively. For instance, we offer free roofing quotes within a day or two of your requests. If you want a free estimate, call us today at 217-600-2464 or use our online contact form.
Roofers Experienced with Flat Roofs and Other Commercial Roofing
Many companies use buildings with flat roofs because they are cheaper to build and provide extra interior space. However, not all contractors can work on flat roofs or all forms of commercial roofing in Macon County IL. For that reason, you should rely on Popejoy Roofing for installation or repair on flat roofs. Our roofers work on flat roofs all the time. Plus, we can provide the best quality materials to go on those roofs. As a result, we are one of the most trusted roofing companies for flat roofs in all of Macon County IL.
How Can You Tell if You Need Your Roof Replaced?
For both residential and commercial roofing in Macon County IL, there are a few telltale signs that you need to replace your existing roof.
Water spots are starting to form on ceilings or walls.
You observe rotted or damp areas on your roof.
Sections of shingles are missing from your roof.
You see shingles that are peeling, stained, buckling, or curling.
Get the Best Roof Warranties
When you get replacement materials for commercial roofing in Macon County IL, you want confidence that they will last. With Popejoy Roofing, you get Malarkey products that come with some of the best warranties in the roofing industry. In fact, you can get up to 30 years of warranty protection with some of the available shingles we can install. Plus, we provide a warranty on our workmanship. So, we will fix any issues you encounter due to workmanship free of charge.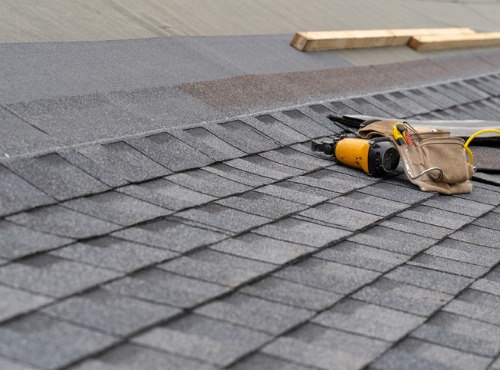 Contact Us for Commercial Roofing in Macon County IL
Popejoy Roofing is your trusted local roofing company for commercial roofing. With us, you get experienced roofers who know how to work on flat roofs and all other kinds of commercial roofing. So, give us a call now at 217-600-2464 to request a free quote. Also, you can send us an email for more information on pricing or any other details about our company. We welcome the opportunity to provide you with the best roofing services available in Macon County IL.