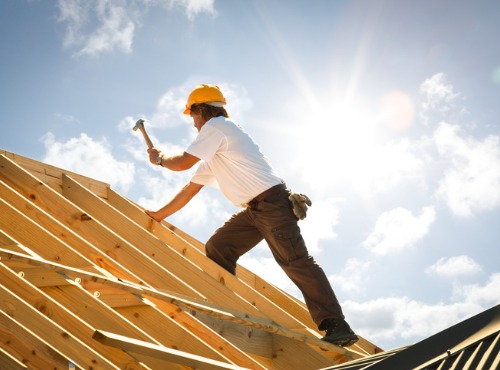 Finding the Best Roofers in Urbana IL
Trust is something you want with friends, family, acquaintances, and just about everyone. Ultimately, trust is a cornerstone of the decisions you make. If you can't trust something, you won't pursue it. So, it may come as no surprise that you want to find contractors you can trust. Moreover, you want to find a trustworthy and reliable roofing contractor to handle your roofing. Trust can ensure you are confident in the service you are receiving and can rely on said contractors even after the job is done. And if trust is what you need, you can find it with one of the best roofers for Urbana IL: Popejoy Roofing.
John Popejoy, the founder of Popejoy Roofing, started his contracting career with humble beginnings. Before starting Popejoy Roofing, he was a partner in the ownership of a company called Corn Belt Roofing. However, John had a vision of providing more for his customers. So, in 2016, Popejoy Roofing was founded to be a customer-centric business. In the service we provide, the work we do, and the financing options we offer, we are always looking out for our clients' best interests.
Why You Can Trust Our Roofers
What makes you trust any contractor? Sometimes it's their experience. Other times it's their guarantees. For Popejoy Roofing, it's all of this, and more. We do everything in our power to ensure your time with us is stress-free and worthwhile.
We are Covered

When it comes to being licensed, bonded and insured, we are all three! We take our profession seriously and set out to prove to our clients that we have their best interests at heart. Moreover, if issues or accidents were to happen on the job, you're not responsible. All our work is covered by workers' comp and general liability insurance.
We Won't Take Advantage of You

While other roofers hide behind free quotes to spring unnecessary work and repairs on you, Popejoy Roofing is different. Yes, we offer free quotes ourselves, but we never utilize high-pressure sales tactics. We only present you with precisely what we believe your roof needs; no more, no less. And if you need time to decide on what's best for you and your family, we won't pressure you into a decision right away.

We Have Respect for Our Customers

Being respectful of your time and property is important to our contractors. We understand you only have so much time in a day to make for meeting with us. Thus, we are flexible to your schedule. Furthermore, when on the job, we take great care to leave your home better than when we arrived. We thoroughly clean any refuse material and handle the replacement of shingles with precision and care.

The Best Services Available

As some of the best roofers for Urbana IL and the surrounding areas, we strive to provide the best services for our clients. Most of our services have to do with roofing, but others are "roof-adjacent" services. For example, we offer:

Call Our Contractors

Get the most from your roofing when you hire the best roofers of Urbana IL, Popejoy Roofing. You can call us today at 309-530-4204 to request a free quote. Also, you can email us at popejoyroofing@gmail.com.