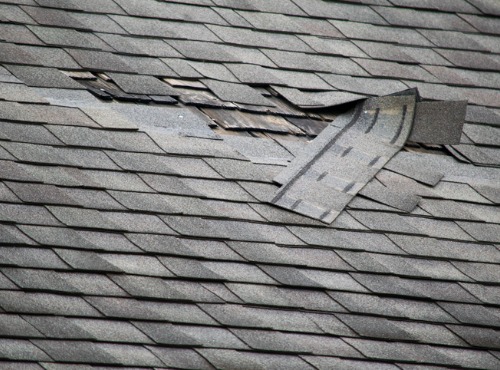 Trouble with Roof Damage in Fairbury IL? Call Popejoy!
We all do our best to keep our homes and businesses in working order. However, with time, some problems can't be avoided. For example, you might notice signs of roof damage for your property, whether visible or not. Thankfully, roof damage in Fairbury IL can quickly be resolved! With roofing services from Popejoy Roofing, you can keep your roof doing what it does best: protecting you, your family and your customers.
Roof Damage that Needs Fixing
Truthfully, no roof damage should be left unchecked for too long. However, if you notice these specific problems with your roof or property, it might be time to call a professional. Such problems include:
Broken or Missing Shingles

Missing or broken shingles are one of the most significant indicators of roof damage. Either wind or debris has dislodged your roof's shingles, or the age of your roof is causing shingles to detach and fall off. In both instances, our roofers can replace your shingles and address other problem spots on your roof.

Excess Moisture

If your roof is working as it should, it means water and moisture shouldn't escape into your home. However, if issues such as water staining or mold growth begin appearing, a leaky roof might be to blame. And the longer you let water damage your home, the worse mold growth and structural instability can become.

Damage from Debris

Your roof can take quite a beating from weather and the environment. For example, a tree branch falling on your roof is more than likely to cause some amount of damage to it. Or a hail storm can dent and knock off shingles on your roof. And in such cases, Popejoy Roofing can quickly repair the damage done by wind, trees, and weather.
Our Roofing Services
Roof damage in Fairbury IL isn't something to be taken lightly. Damage to your roof can severely affect the comfort, health and safety of your home or business's inhabitants. Thankfully, with Popejoy Roofing, you can keep your roof in the best shape possible. And when the time comes for a new roof, Popejoy can lend a hand! Our services include: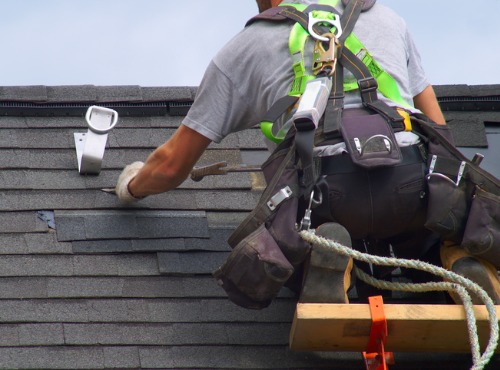 Contact Us
When contending with roof damage in Fairbury IL, you can count on the experts at Popejoy Roofing for quick, reliable and affordable roof repair. To learn more about our roofing products and services, contact us today at 309-530-4204. Also, you can reach out to us online via our email at popejoyroofing@gmail.com to request a quote.