Top Residential Roofing Contractors in Champaign County IL
Popejoy Roofing acts fast when severe weather causes unexpected damage, and you need emergency roofing contractors in Champaign County IL. Call us at 217-600-2464 to get responsive, reliable, and quality replacement or repair of your damaged roofing.
Hail, heavy rainfall, and wind-blown debris can puncture, tear holes, or cause leaks in your flashing or shingles. In fact, some Champaign County winds are powerful enough to completely blow off shingles and other roofing materials. Plus, lengthy periods of torrential rain can further expose weak spots in your roof, causing new leaks. When you have a leaky roof, the interior of your home can sustain damage from water, mold, and algae growth that pose health and safety risks.
Not all roofing contractors pick up the phone right away, but Popejoy Roofing will. Our company understands you need fast repairs or replacement to keep your home in top shape. As a result, we can respond within 24 to 48 hours when you make a request for an estimate. Contact us the moment you realize hail, wind, or a rainstorm has compromised your roof.
Top Commercial Roofing Contractors in Champaign County IL
Are your shingles torn, bent, or cracked? Have you started seeing granules in your gutters? These are all signs that your shingles need repair or replacement by an experienced professional. At Popejoy Roofing, we put more than 25 years of industry experience to work for you when you need commercial roofing contractors in Champaign County IL. Using top of the line equipment and high-quality materials, we perform reliable roof inspections, repairs and replacements. We also offer other great services for your business, such as flashing repairs, and gutter cleaning.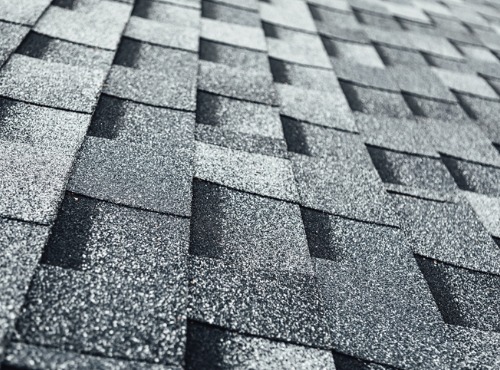 Why Should I Trust Popejoy Roofing?
Our company uses only licensed, bonded, and insured labor. We install and repair both residential and commercial roofs, and we are a Malarkey Partner, offering popular products like Vista, Highlander, and Legacy Shingles. Also, we can offer you an extended warranty protection for Malarkey products! Therefore, you can gain warranty protection for 30 years or more on the roofing products we install. Plus, we fix any problems with our workmanship for free. Our owner John Popejoy provides quality assurance by overseeing all jobsites. For that reason, many Champaign County homeowners and businesses prefer Popejoy Roofing over our competitors when they need roof work. N
Contact Our Roofing Contractors in Champaign County IL
Whether you need roof repair or replacement, Popejoy Roofing is the name to remember for trusted local roofing contractors in Champaign IL. We respond quickly when you need emergency work on residential or commercial roofing. So, give us a call at 217-600-2464 or contact us online to request a free quote. When it comes to your roof, we have you covered.