Restore Your Roof with Commercial Roofing in Urbana IL
Are your shingles cracked, curled, or crumbling? Have you started seeing granules in your gutters? These are all signs that your shingles are getting old and need to be serviced by an experienced professional. At Popejoy Roofing, Inc., we are the place to go when seeking commercial roofing for Urbana IL. Using top of the line equipment and high-quality materials, we perform reliable roof inspections, repairs and replacements. We also offer several other roof-related services, such as flashing repairs, deck replacements and gutter cleaning. To learn more about each of these services, reach out to one of our roofers today!
What Happens When You Don't Seek Roof Repair
Age, extreme weather and fallen branches—all of these things can change the state of your roof and prevent it from providing sufficient protection. Not to mention, defective roofs can also cause additional issues to a building's interior. When a roof problem is ignored, it increases your chance of experiencing the following:
Mold Growth – Mold and mildew growth happens when a hole in the roof lets water drip down the ceiling or walls of a residence. This kind of damage is easily recognized by its brown or yellow color and its circular shape. If you notice a stain similar to the one we're describing on your own building, then call a contractor immediately, as mold exposure can cause individuals to feel fatigued and ill.
Structural Damage – A roof supports the structure of the building it belongs to. So when excessive amounts of rain or snow infiltrate a roof, it weakens the walls, making the facility hazardous for its inhabitants.
High Energy Expenses – Another thing that can occur from not seeking commercial roofing in Urbana IL is high energy expenses. As holes and leaks continue to let air in, your heating or cooling system will have to work harder to keep up with the changing climate.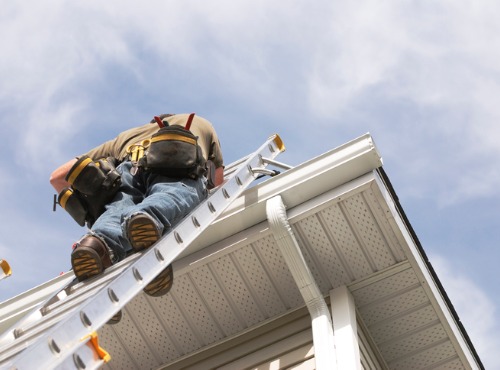 Save Yourself the Stress
You can avoid all of the above issues by routinely seeking services for commercial roofing in Urbana IL. To contact one of our contractors today, call (309) 530-4204 or fill out our online form. Also, you can email us at popejoyroofing@gmail.com. We look forward to the opportunity to work together!