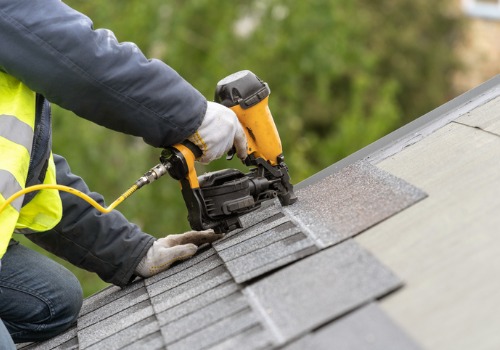 Ensure Your Roof is Durable with Malarkey Shingles in Fairbury IL
Your home's roof can be the frontline of defense from the elements. Fortunately, there are no shingles on the market that are more durable or long-lasting than Malarkey shingles. Whether you've got overhanging trees that struggle in the wind or need protection from hail, Popejoy Roofing will ease your worries. If you're looking for Malarkey shingles in Fairbury, IL, Popejoy is your trusted Malarkey installer.
The Benefits of Malarkey Shingles
Malarkey shingles are favored by roofers because of their durable construction and their long lifetime in all elements. They are made with polymers specially formulated to endure impacts from tree branches, hail, or other falling objects. These compounds allow Malarkey shingles to absorb and distribute impacts. They also prevent these top-shelf shingles from cracking and chipping.
Malarkey shingles are also environmentally friendly. Malarkey has developed their shingles to use recycled rubber to increase the products resilience. They also use smog-reducing granules which use solar energy to clean the air. Not only are Malarkey shingles good for you home, but they are also good for your environment, too.
Popejoy Roofing also advises Malarkey Shingles for your roof because they pair perfectly with the full Malarkey roofing system. The adaptability of the Malarkey system allows us to customize every level of your home's roof. The system has underlayments designed to endure heavy snow and ice accumulation. It has technologies that protect from cold weather, which could cause brittle shingles or high temperatures that soften shingles. And our certified roofers will customize your roof to the exact needs of your home and family.
Choose Popejoy to Install Malarkey Shingles in Fairbury, IL
Popejoy Roofing is committed to ensuring your roof lasts a lifetime. Therefore, we have trained for and received the highest certification possible. We are proud to be your Emerald Premium Installers of Malarkey shingles in Fairbury, IL. It's an elite qualification. Is also ensures your roof is protected by Malarkey's industry leading warranty. You can rest comfortably knowing that your roof is top of the line. From engineering to installation to the outstanding Malarkey warranty, you've got the best covering your family.
Get a Free Estimate for Malarkey Shingles in Fairbury IL
Interested in installing Malarkey Shingles in Fairbury, IL? Talk to us at Popejoy Roofing. We're fast, efficient, and ready to start working with you. Give us a call at 309-530-4204 to get a free estimate and to learn what Malarkey and Popejoy can do for you.