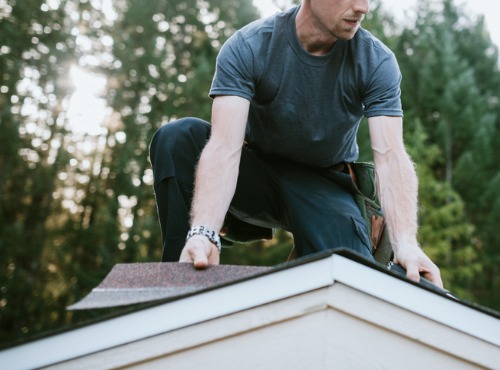 Experienced Local Residential Roofers in Fairbury IL
Our company puts contractors with more than 25 years of experience to work for you when you need quality roofers in Fairbury IL. Call Popejoy Roofing today at 217-600-2464 to request a free quote on your roofing needs.
Whether you need a few shingles repaired or new roof installation, Popejoy Roofing knows that protecting your investment in your home is important. You need a roof you can trust, and you can rely on our company to keep it that way for years to come. A new roof increases value and safeguards your house from rainstorms, fierce winds, fire, and weathering. There are now new energy-saving materials, products, and systems that can drastically cut your energy bill, and maximize the long-term resale value of your property.
Contact us now for a free estimate on the roofing services you need. As a Malarkey Partner, we use premium shingles from Vista, Legacy, and Highlander to protect your home from the elements. Most products come with a 30-year manufacturer's warranty, and we back our workmanship with a pledge to fix problems for free.
Trusted Commercial Roofers in Fairbury IL
Popejoy Roofing knows your company has a lot of expensive equipment and materials to protect. A quality roof will make sure your costly contents stay safe and secure. Your commercial or industrial property represents a significant investment. So, you need an experienced roofing contractor to protect that property. Our roofing specialists will bring the necessary resources for building, repairing, resurfacing, periodic inspections, and maintaining commercial roofs.
Why Should You Hire Us?
Popejoy Roofing only uses licensed, bonded, and insured roofers in Fairbury IL. So, our licensing shows our customers we are competent professionals with experience and knowledge to provide quality residential and commercial roofing services. Also, our company being bonded lets our customers know insurers feel confident enough to back our work. Finally, our company carry insurance means that homeowners can rest easy knowing that if any accidents occur that they will not have liability. Therefore, any claims for accidents involving your home or our workers will go through our insurance, not yours.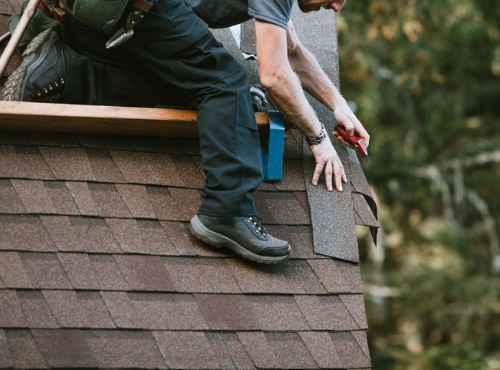 Top Services from Our Roofers in Fairbury IL
Popejoy Roofing specializes in many helpful services that keep your home and roofing materials in good shape. Give us a call whenever you need help with any of the following:
Contact Top Commercial and Residential Roofers in Fairbury IL
Popejoy Roofing can respond within 1 to 2 business days when you need a quote on your roofing needs. Give us a call today at 217-600-2464 to get your free estimate. Plus, we invite you to use our website for helpful resources such as client reviews, more information about us, or access to a tool to design your own roof.