Emergency Roof Replacement in Fairbury IL
Calling Popejoy Roofing is your first step toward emergency roof replacement in Fairbury IL. Call us at 217-600-2464 for a fast response after weather, wind, or other disasters damage your home.
You need your roof to protect your house from the elements. So, what do you do when tree limbs, severe storms, high winds, or hail damage your roofing materials? You need to call Popejoy Roofing. Our local roofing company stays ready nearby to protect your home with timely roof replacement. Thus, we can provide a temporary covering to protect your home's interior from leaks, patch spots missing shingles on your roof, or repair flashing damaged or torn away from your roof.
Avoid getting panicked if your home suffers substantial damage to your roof. Our team of licensed, bonded, and insured professionals, who have over 25 years of industry experience, can provide quality roof replacement in Fairbury IL. Contact us now to get a free quote on your roof replacement. Rest assured, Popejoy Roofing will respond promptly with an expedited estimate to your request.
Why Should I Choose Popejoy Roofing for My Roof Replacement?
Central Illinois customers enjoy the quality of our products and dedication to customer service. As a result, they give us many favorable reviews. If you need roof replacement in Fairbury IL, consider Popejoy Roofing for your job to enjoy the following great advantages we offer:
A warranty on all our workmanship for 10 years
Certified, licensed, bonded and insured contractors who work on both residential and commercial roof replacement in Fairbury IL
As a Malarkey partner, we provide premium shingles from Highlander, Vista, and Legacy
Supervised job sites from our owner John Popejoy to guarantee quality control and smooth communication with our customers about job progress
An expedited response within 1 to 2 business days when you request a free quote
Upfront pricing, payment policies, and warranty information on all our job proposals
Learn more about why Central Illinois prefers Popejoy Roofing over other contractors for roof replacement and repair. Contact us now to receive a free estimate.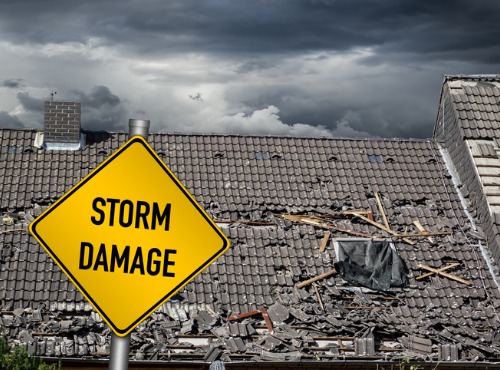 Other Services We Provide
Popejoy Roofing offers a variety of services to help you extend the life of your roof. Regularly schedule maintenance and prompt roof repairs can put off total roof replacement for as much as 10 years. Thuse, you should not hesitate to contact us for any of the following:
Request a Free Quote
You never know when an emergency will happen. Luckily, Popejoy Roofing can respond any time to provide emergency roof replacement in Fairbury IL. Call Popejoy Roofing now at 217-600-4264 to receive a free quote on your roof replacement. If you prefer, request an estimate online.