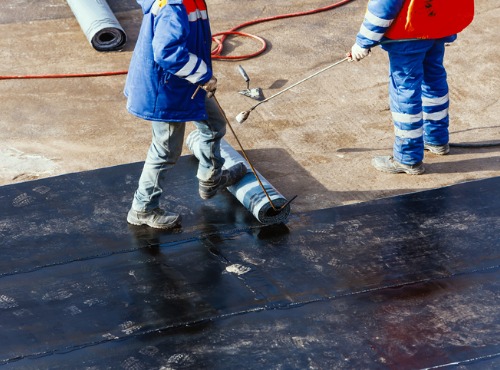 Experienced Certified Commercial Roofers in Urbana IL
When you need commercial Roofers in Urbana IL, count on Popejoy Roofing for contractors with 25 years of experience and commercial roofing certification. Call us today at 217-600-2464 for a free estimate on your roofing.
As a Malarkey Partner, our company offers our customers high-quality products from Legacy, Highlander, and Vista. In addition, we deliver value to all our customers with the following benefits:
Licensed, bonded, and insured contractors provide all the work on your job.
Extended warranties of up to 30 years on products from our manufacturer partners.
Guaranteed workmanship for your job with a promise we will fix any issue for free.
Free estimates for your roofing project within 1 to 2 business days of the request.
Oversight on every job site from our owner.
Contact us now to receive a free quote for your roofing needs. In addition, we invite you to read third-party reviews from clients that attest to the quality of our work and dedication to customer service.
Commercial Roofing Specialists with Expert Supervision
Our owner, John Popejoy, brings a proven track record of success to oversee all work of our commercial roofers in Urbana IL. After working for years as a partner in Corn Belt Roofing LLC, John founded Popejoy Roofing in 2016. He ensures our company receives the proper certification to handle both commercial and residential roofing. In addition, he takes pride in making a customer-centered approach the foundation for our company.
You will not get a 10-year warranty on workmanship from all commercial roofers in Urbana IL. However, you will get that advantage with Popejoy Roofing. It's just one of the ways our local professionals have you covered when you need a roof.
Flat Roof Repair and Replacement from Commercial Roofers in Urbana IL
Popejoy Roofing specializes in flat roof repair and replacement. If you have a problem with a flat roof, call our commercial roofers in Urbana IL. We can help you avoid or fix the following common flat roof issues:
Buckling of asphalt membranes
Deterioration from exposure to sunlight, lightning strikes, hail, freezing, extreme heat, and wind damage. In addition, restaurants can experience degradation of roofing materials from exposure to oil, grease, chemicals, and other pollutants.
Ponding water
Storm damage that causes punctures, tears, or splits in roofing materials.
Build up of debris like leaves, tree limbs, dirt, dust, or trash that clogs drains and cause water accumulation.
Algae or mildew growth
Blistered roofing materials in the effect known as "alligatoring" which is caused by sun exposure
Shrinkage of materials on roofs that use synthetic rubber membranes
Negligence of routine maintenance can cause small issues to become bigger problems that shorten the life of your roof.
Request a Free Quote
You want experienced, certified professionals when you need commercial roofers in Urbana IL. Therefore, you should contact a company with more than 25 years of experience and customer service in Central Illinois. Call Popejoy Roofing today at 217-600-2464 for your trusted local roofing professionals with the experience and expertise you need. In addition, you can request a free quote online.