Popejoy Roofing: Your Guide on All Things Roofing for Decatur IL
Experts estimate that individuals should get their roofs examined at least twice a year. At Popejoy Roofing, Inc., we recommend having yours inspected bi-annually by our experienced employees. In addition to inspections, we also offer several other services involving roofing for Decatur IL. We provide complete repairs and replacements to residential and commercial clients and supply gutter and attic ventilation services as needed. To have our contractors perform any of these tasks, call and talk to our team today!
About the People of Popejoy
The people at Popejoy Roofing, Inc. are passionate about providing professional roofing services to clients like you! Since our start in 2016, we have worked with many individuals throughout Central Illinois, working hard to ensure each job exceeds customer expectations. As part of our commitment to craftsmanship, we offer a ten-year workmanship warranty, ensuring your protection against improper installations. Another advantage of working with us is that we are fully equipped to tackle every task that comes our way. We are licensed, bonded and insured. So, in the rare case that an accident occurs on-site, your insurance will remain untouched. To learn more about what it's like to work with us, head on over to our About Page.
3 Signs That Your Roof Needs Some Help
Roof repair can be a stressful process for many, especially those that have budgets, timelines and other logistics to sort out. If you find yourself in a similar situation, it might be tempting to push the project off another year. But we encourage you not to, especially if you see any of the following signs:
Your Shingles Are in Bad Shape – Cracking, splitting or crumbling—if your shingles are doing any of these things, consider calling our contractor for roofing in Decatur IL. Depending on the size of the damages, you might only require a simple repair. If it looks like the material is at the end of its life, however, be prepared to seek a complete replacement.
The Structure is Sagging – Occasionally, large amounts of snow and ice will put strain on a roof, causing it to cave inward. If you look up and happen to see your ceiling "sagging," then know that it means the structure is weakening, and it's time to seek some help.
Ceiling Stains Are Starting to Form – Ceiling stains are another obvious sign that something is wrong with your roof. Usually, it means that there is a hole somewhere on the surface or that a contractor installed something incorrectly. When you work with us, our experts will determine the exact cause and deliver a swift repair.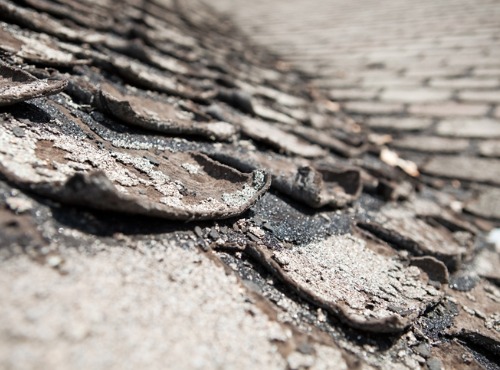 Other Roof-Related Services
While we are working on repairs, we can also perform several other roof-related services, including:
Request a Quote
Don't postpone a project for roofing in Decatur IL. Seek repair before the condition worsens. To request a free quote from our contractors today, call (309) 530-4204 or submit your information through our online form.