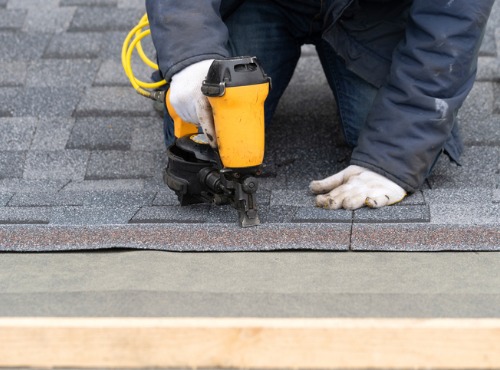 Your Trusted Local Roofing Company in Mattoon IL
Popejoy Roofing has been serving Central Illinois for more than 25 years as a respected commercial and residential roofing company in Mattoon IL. Call our licensed, bonded, and insured roofers today at 217-600-2464 for a free estimate.
We understand the level of commitment and quality in roof repair or replacement that our clients want. So, we continue to meet that expectation by providing the finest quality materials, precise workmanship, and responsive customer service. As a Malarkey Partner, we offer premium shingles from Vista, Legacy, and Highlander. Most of these products offer a 30-year manufacturer's warranty. In addition, we feel so confident in our workmanship that if you find any issues, we will resolve them for free. Our dedicated service means we can respond to your request for a quote within 1 to 2 business days to address your roofing concerns.
Request a free quote now if you need roof repair or replacement. We understand our reputation serves as our best marketing tool. Therefore, we invite you to read the many complementary reviews our clients have written about us.
Get Emergency Service from Our Roofing Company in Mattoon IL
Severe weather such as high winds, hail, heavy rain, snow, extreme heat, and bitter cold can hit Central Illinois at any time. Consequently, Popejoy Roofing understands you need a responsive roofing company in Mattoon IL. You cannot wait to hear back days later from a roofer when your roof is leaking right now. Therefore, you can give us a call and we can quickly respond with the following services:
Emergency Repairs and Service
Leak Repair
Shingle patching
Re-Roofing
Roof Inspections
Protect your home from water leaks with flashing repair from our roofing company in Mattoon IL. For most roofs, there are areas where piping or flumes push through to the outside, or roofing meets a wall or other roofing at an angle. In either scenario, flashing covers gaps and joints. This helps direct the flow of water to your gutters instead of spots on your roof vulnerable to leaks. When damaged flashing no longer provides that protection, Popejoy Roofing can fix the damage to prevent water leaks.
Chimneys without flashing kept in good condition can allow damaging water leaks. If your existing flashing is damaged or warped, we can install metal around the area where your chimney meets the roof. By placing metal both under and over your shingles, covering the gap between chimney and roof, we mask any potential points where leaking can occur. As a result, your home gets better protection from water leaks from our roofing company in Mattoon IL.
Extreme weather in Central Illinois wears out decking materials just like materials on your roof. Also, severe winds and thunderstorms that bring down tree limbs and other debris can damage your decking. If that happens, contact Popejoy Roofing. Our roofing experts can also repair or replace your decking if you notice surface damage, broken posts, or have worn out materials.
Gutters clogged with leaves and debris can cause water damage, moisture accumulation on your roof, deterioration of your gutter system, and stains on siding. Let Popejoy Roofing contractors provide seasonal maintenance to ensure your gutters remain clean.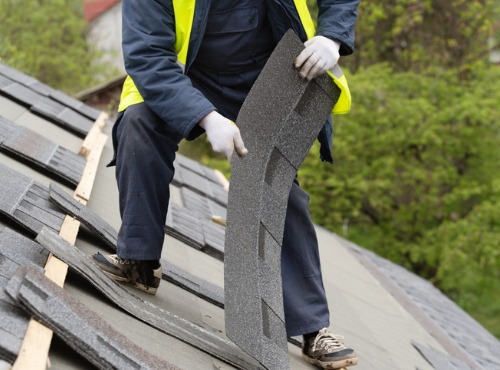 Adding adequate attic ventilation allows you to control temperatures inside your home better, cut your utility bill, and protect your roof against mold. Popejoy Roofing can install fans and vent to ventilate your attic if your home does not have proper ventilation. It is one of the many services that make us a top roofing company in Mattoon IL.
Get a Free Quote from Our Roofing Company in Mattoon IL
Whether you need minor repair or new roof installation for your residential or commercial building, contact our roofing company in Mattoon IL. Give us a call at 217-600-2464 for a free estimate. Also, please contact us with any of your questions, including available financing options we can offer.